OPPO Reno Ace Makes Big Fast Charging Boasts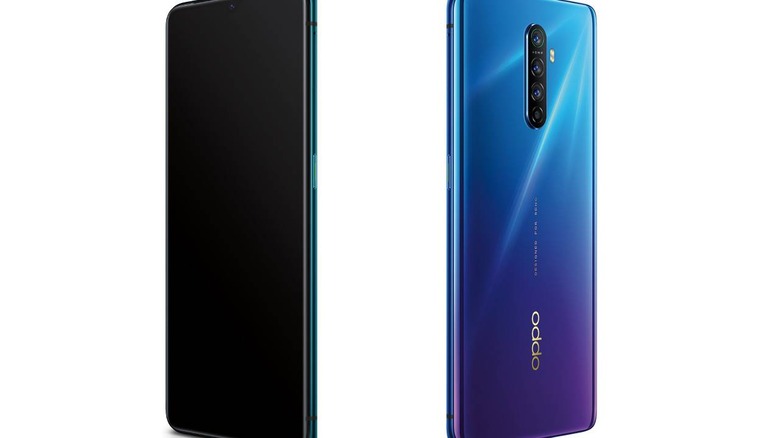 OPPO today announced the next phone in its Reno line, and it sounds like it'll be quite the doozy. Officially dubbed the Reno Ace, this new phone has a decent amount of high-end hardware, but most impressive are OPPO's claims about charging. Specifically, OPPO says that the Reno Ace can be charged to full in just a half-hour.
That's a pretty bold claim, and that super fast charging is accomplished by the Reno Ace's accompanying 65W SuperVOOC 2.0 GaN charger. When using that adapter, not only will users be able to charge the Reno Ace's 4,000 mAh battery up to full in 30 minutes, but they'll be able to get two hours of use out of a mere five minutes of charging time.
That isn't 2 hours of mixed use, either, but two hours of gaming according to OPPO. Indeed, it seems that OPPO is positioning the Reno Ace as a gaming phone, with its 90Hz AMOLED display, 135Hz touch sampling rate, and something OPPO is calling GameBoost 2.0, which aims to stabilize frame rates in-game. That display clocks in at 6.5 inches with a resolution of 2,400 x 1,080 and a waterdrop notch at the top.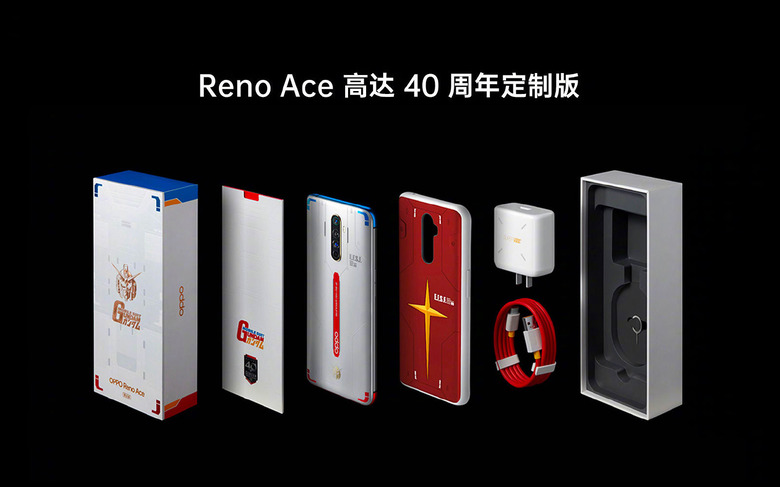 On the inside, we've got a Snapdragon 855+ SoC running the show, with RAM topping out at 12GB and storage at 256GB (depending on your configuration). Around the back, there's a quad-camera array centered on Sony's 48MP IMX586 sensor, which is joined by an 8MP wide angle lens, a 13MP zoom lens, and a 2MP black and white lens.
All in all, the Reno Ace sounds like a flagship device in most respects, but those charging capabilities might help it stand out from the crowd. Obviously, we'll need to wait until the phone is out in the wild to put those charging claims to the test, but for the moment, that boasting definitely has our attention.
The OPPO Reno Ace will initially be launching in China later this month, starting at 2,999 yuan ($421) for models with 8GB of RAM and 128GB of storage. Models sporting 12GB of RAM and 256GB of storage will run 3,799 yuan ($533), while OPPO will also be launching a limited edition Gundam Reno Ace (pictured above) with 8GB of RAM and 256GB of storage for 3,599 yuan ($505).