OPPO Reno 3 Pro brings its bag of camera tricks to the global market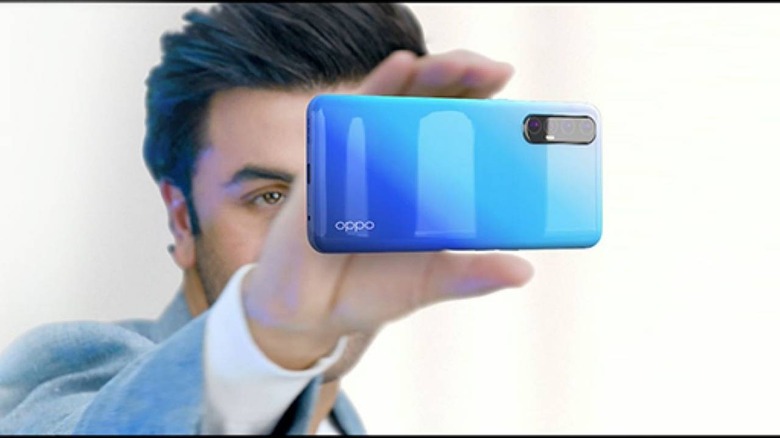 Huawei may be in hot water because of a US embargo but it's business as usual for other Chinese smartphone makers. In fact, OPPO has just announced the international availability of a phone it already launched in China last December. The OPPO Reno 3 Pro continues the line's impressive battery and charging and adds a few photography tricks on top for consumers in India and the rest of the world. Except in the US and Western Europe, that is.
Having spent barely three months in the Chinese market, the OPPO Reno 3 Pro isn't really that old but it isn't the company's top-tier flagship either. That distinction belongs to the Find X2 which we're still expecting this week. That's not to say that the Reno 3 Pro is a pushover with its MediaTek Helio P55 processor but it might still disappoint some, especially given recent reports of security flaws.
The Reno 3 Pro's selling feature, or at least what OPPO wants to focus on, is its camera system, which the company promotes as "Clear in Every Shot". The 64 megapixel "Ultra-Clear" main camera, 13 megapixel telephoto lens, 8 megapixel ultra-wide shooter, and 2 megapixel mono depth sensor work to bring that promise but not without some software help. And, no, it isn't just about AI.
When OPPO talks about the Ultra Clear 108 megapixel image that the Reno 3 Pro produces, it isn't from a 108MP sensor. Using multi-frame photos, sub-pixel interpolation, and a whole lot of image processing, this large image is actually taken by the main 64MP camera. Some of that intelligence is also at work in producing usable selfies even at night with the 44 megapixel front camera.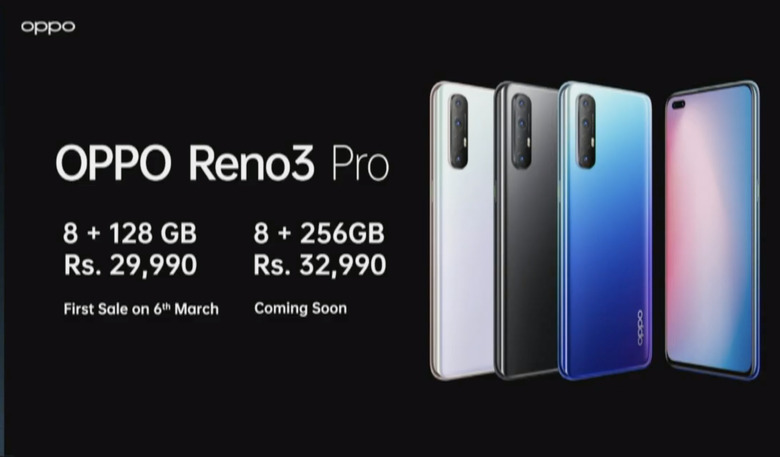 The OPPO Reno 3 Pro also carries a large 4,025 mAh battery that, thanks to 30W Flash Charge 4.0, can top it off up to 50% in 20 minutes. Available in Midnight Black, Sky White, and Aurora Blue colors, the phone starts its global trek in India on March 6 before going to Southeast and South Asia, Middle East, North Africa, and Eastern Europe. In India, the OPPO Reno 3 Pro will retail for 29,990 INR ($420) with 8GB of RAM and 128GB of storage while a model with 256GB storage will sell for 32,990 ($460).