OPPO R9, R9 Plus debut with 16MP front cameras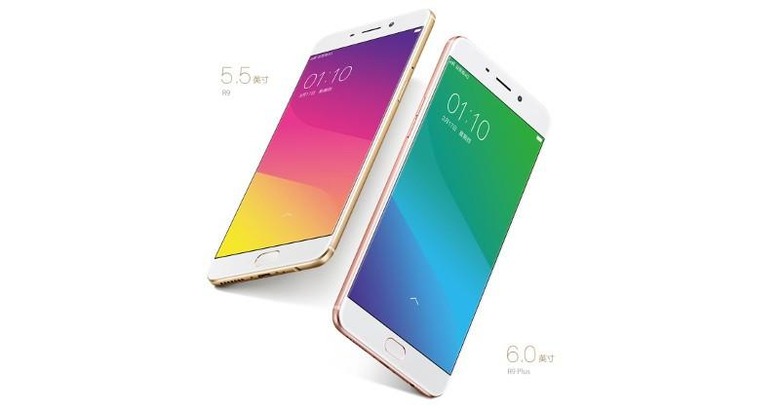 OPPO has finally unveiled its latest twin flagships and, to some extent, it might be too easy to pass them off as your typical budget, mid-range iPhone knock off. Indeed, OPPO's chosen design isn't doing it any favors. But despite actually being mid-range devices, with not so budget-friendly prices and an iPhone-esque facade, the OPPO R9 and R9 Plus do try to offer some level of uniqueness and flair. That's mostly seen in the 16 megapixel front-facing cameras that are unabashedly aimed at the selfie-loving crowd.
Let's get the specs out of the way first, as they are, perhaps, the least interesting things about these two. The smaller OPPO R9 has a 5.5-inch 1080p display and is powered by a 2.0 GHz octa-core MediaTek Helio P10 MT7655. The OPPO R9 Plus, on the other hand, has a larger 6.0-inch screen but with the exact same resolution, yielding a lower pixel density (ppi). It is also powered by a Qualcomm Snapdragon 652, a processor marketed for mid-range devices. Despite those clear CPU tiers, both surprisingly carry 4 GB of RAM and 64 GB of storage.
Perhaps the most fascinating part about them are the cameras. The main rear camera on the OPPO R9 is a 13 megapixel with f/2.2 aperture and 4K video recording. On the OPPO R9 Plus, you have a 16 megapixel f/2.0 Sony IMX298 sensor, complete with phase detection autofocus. Both, however, sport the same 16 megapixel "Pegasus" front cameras with a 78-degree wide angle lens. Together with features like "Beauty 4.0", these R9 siblings are clearly designed with a specific market in mind.
Unfortunately, there is no sign of any of the technologies OPPO boasted about at MWC 2016 last month, like the MEMS-based optical image stabilization. Neither is the SuperVOOC fast charging technology that is still locked inside its R&D departments. That said, the 2,850 mAh battery on the R9 and hulking 4,210 mAh on the R9 Plus do support the plain VOOC, promising two hours of life for only 5 minutes of charging.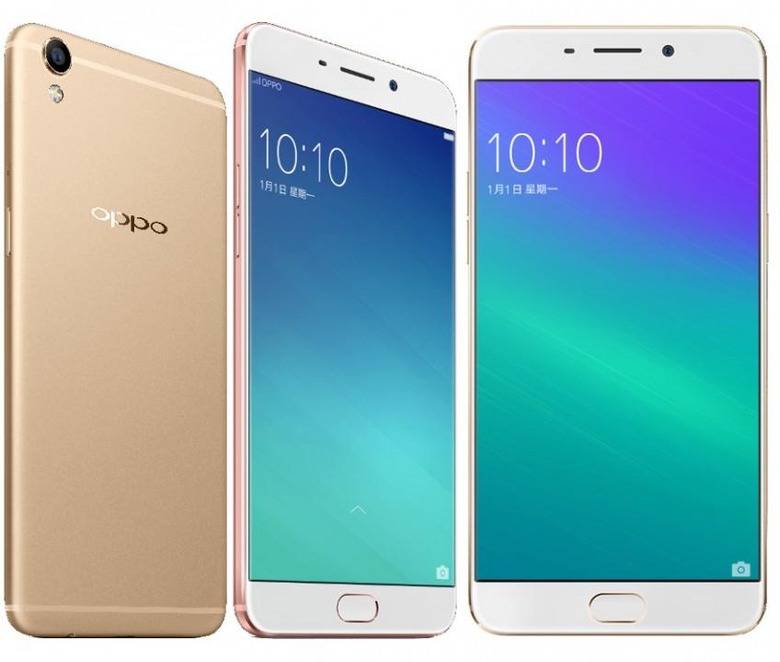 Despite those intriguing features, the OPPO R9 might be knocked for its design. Diverging from OPPO's somewhat established signature look, the R9 and R9 Plus manifest the typical tendency to "be inspired" by designs from Apple. There are subtle differences, of course, like positioning of the LED flash at the back and the elongated home button. Yes, OPPO has decided to put a physical home button this time, which also hide the fingerprint scanner underneath.
The OPPO R9 Plus will hit the market first on April 12 with a 3,299 RMB ($510) price tag, followed by the OPPO R9 on April 24 with a slightly lower $2,799 ($430) price. Definitely not your typical mid-range, though somewhat expected given the high RAM size and 16MP selfie shooters.
SOURCE: OPPO