Oppo R7s hits TENAA packing 5.5-inch screen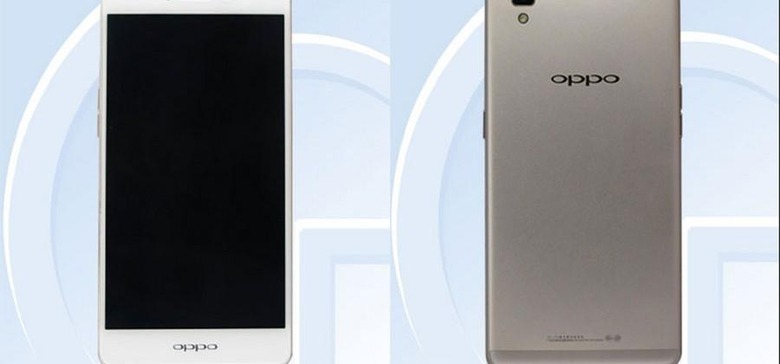 Back in May Oppo went official with the R7 and R7 Plus smartphones packing a 5-inch and 6-inch screen respectively. Oppo thinks that there is a market for a device that splits that screen size gap neatly down the middle. A new Oppo device has hit TENAA for certifications dubbed the R7s and it packs a 5.5-inch screen.
The 5.5-inch screen on the new smartphone is a full HD resolution AMOLED unit. Other than the screen size, the hardware inside the smartphone is unclear, but is likely to be on par with the other two devices in the R7 series.
That likely means a Snapdragon 615 chip running at 1.5GHz and 3GB of RAM. The device is expected to have at least 32GB of storage and a 13MP rear camera combined with an 8MP front camera. The OS is likely to be Android 5.1.1.
The specs TENAA does offer include the weight of 200g making it heavier than the R7 Plus with the larger screen. That could mean a massive battery; the R7 Plus sports a 4100 mAh battery. Granted, the weight could be a misprint by TENAA. Dimensions are listed at 151.8 x 75.4 x 6.7mm. With certifications done, we hope to hear the official details on the new smartphone soon.
SOURCE: GSM Arena