OPPO R7 Plus Review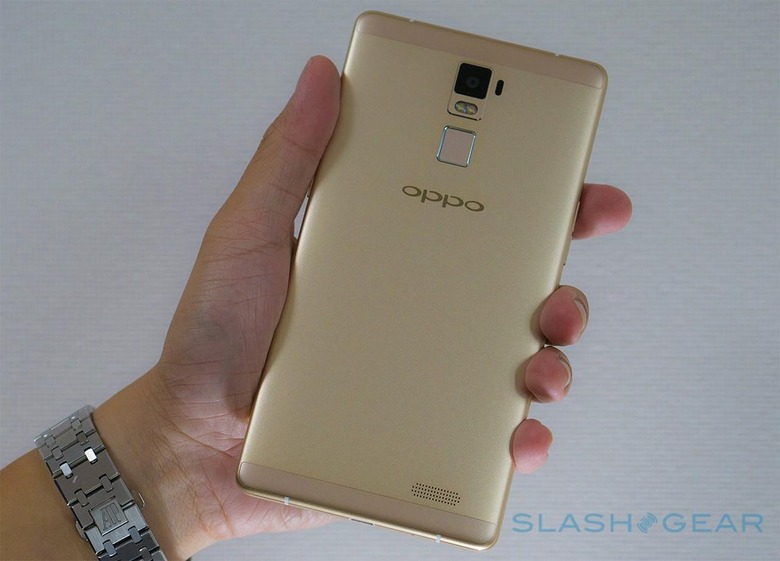 Even as OPPO gains market share in China and South East Asia, it has a more ambitious target, the U.S.: probably one of the most challenging for any device manufacturer. Competition is fierce, against established and considerably larger brands including Samsung, Apple, and LG. OPPO knows that developing a good product is a must, and the R7 Plus reflects that intent – but is it good enough? Join us as we take a deeper look at the R7 Plus in our full review.
Design and Biometrics
The R7 Plus is built from magnesium-aluminum alloy, with a unibody design wrapped around a 6-inch display. A fingerprint reader is on the back of the phone, right under the camera and LED flash. Once you have it set up to recognize your finger, it's pretty easy to wake the phone by tapping the reader.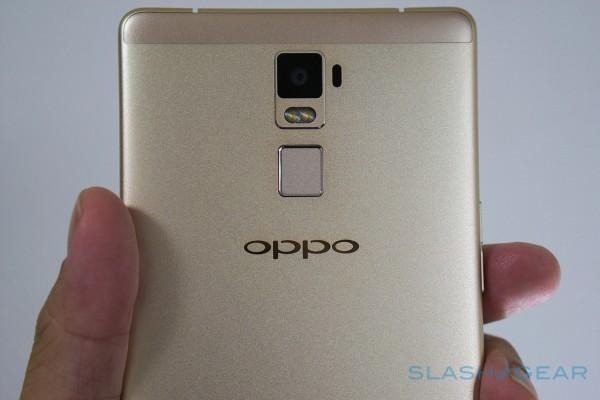 I found it to be fairly fast and responsive though, due to the overall size, it could be hit and miss depending on how wide your palm is. Reaching the fingerprint reader with an index finger, for instance, could sometimes be a little difficult, leading to failed recognitions.
Were OPPO to lower the placement of the scanner, it might allow people with smaller hands to comfortably use it, all the same maintaining comfort for those with larger hands.
Display
OPPO opted to ship the R7 Plus with a Full HD, Super AMOLED display. Now, you could argue that QHD is the preferred resolution nowadays, but it's still subjective and, frankly, comes down to personal preference. By going with Full HD, OPPO were able to extend the power efficiency, too.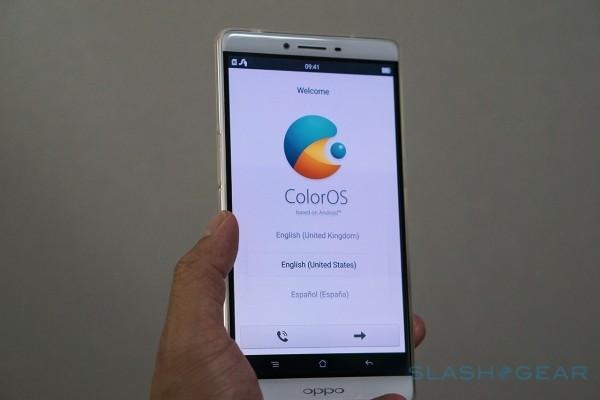 The display defaults to "cool colors" – whites are very white, blacks are very black – and, while the colors are accurate, some could find it leads to eye strain. Fortunately, Oppo includes an "Eye Protection" feature as part of its ColorOS, switching to a warm color profile. I found it to be particularly comfortable when reading large amounts of text.
Unboxing the device, we noticed OPPO has pre-applied a screen protector on the display.
Charging and Battery Life
Oppo opted to go big, with a battery packing 4,100mAh of juice. The R7 Plus also supports rapid charging with VOOC, and I was able to fully charge it from zero in 52 minutes.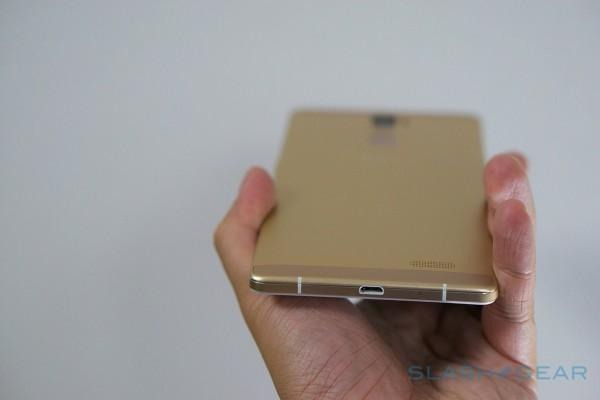 On average, I was able to get over six and a half hours of active display time. The majority of the usage consisted of streaming Netflix – for a little over three and a half hours – and then adding in a mixture of other activities such as emailing and social media. I was left with 18-percent by the end of the day, proving that the massive 4,100 mAh battery really can show its muscle.
Hardware and Performance
Underneath the beautifully crafted chassis lurks Qualcomm's Snapdragon 615, paired with 3GB of RAM. While the Snapdragon 615 is not the fastest in the market, it actually performs well with real-life usage. I didn't experience any lag during my testing, though benchmark numbers were unsurprisingly lower.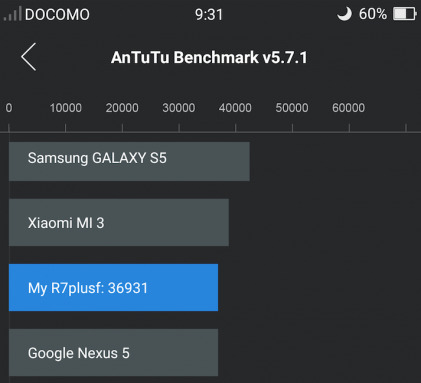 The R7 Plus scored 36,931 on AnTuTu, considerably lower compared to even the Samsung Galaxy S5 which scored over 40,000. All the same, Oppo deserves credit for optimizing ColorOS 2.1 to perform incredibly smoothly while not using the fastest SoC on the market.
The R7 Plus comes with 32GB of internal storage and a microSD slot; though there's dual-SIM support too, that's only available when you're not using the second slot for a microSD. Standard connectivity includes WIFI (802.11 a/b/g/n/ac), LTE, and Bluetooth.
Software
Oppo's R7 Plus ships with ColorOS 2.1, based on Android 5.1.1 Lollipop. The default ColorOS launcher uses the primary screen as an apps placeholder; alternatively, however, you can create folders to group your apps manually.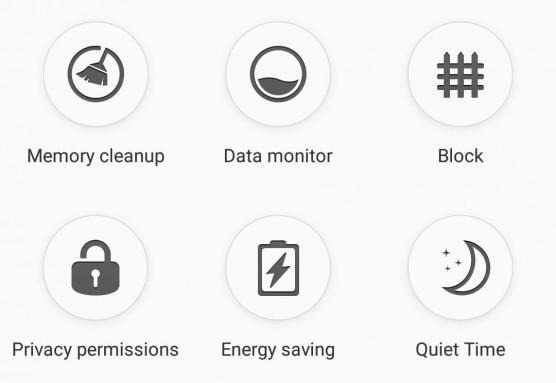 That means there's no separate app drawer, and frankly I like how straightforward it is. ColorOS comes with integrated apps to manage memory usage, data transfer monitoring, and handle messages and call blocking. Beyond that, it's refreshingly has little of bloatware.
Gestures are supported for tap-to-wake, as well as summoning the camera from standby by drawing an "O". If you want, you can add more gestures associated to apps and functions of your choice, such as triggering a call.
Camera
Oppo gets my double-thumbs-up for its camera, packing 13-megapixels courtesy of Sony's IMX278 sensor. It's one of fastest focusing cameras I've ever used on a phone, thanks to laser auto-focus and Schneider optics. With an f/2.2 aperture it performs fairly decently in low-light conditions, though on paper falls short of recent flagships like the Galaxy S6.
[gallerybanner p=399912]
The camera also includes a number of shooting modes, including HDR and RAW; the latter proved useful for later editing and touch-ups. Colors are very accurate and there's little in the way of distortion in wide shots. For those who love taking selfies, the R7 Plus offers an 8-megapixel camera on the front.
Unfortunately, video performance proved to be something of a let down. It's very much light-dependent, the R7 Plus tending to wash out when light levels rapidly increase. It's worth noting that this is all dependent on your shooting conditions, not to mention how quickly you move from dark to light.
Wrap-Up
I'm struggling to think of a better mid-range Android phone on the market right now that is better than the R7 Plus. Though its unlocked price of $499 puts it near the top of its class, it nonetheless offers much more than rivals: from the execution of its design to its software, it's the phone to get if you're in the market for a mid-range device and have a slightly bigger budget. Throw in the excellent battery life and you have a strong alternative to the Galaxy Note 5 for those who don't demand a stylus with their phablet.