Oppo R7 Plus hits pre-order in US and Europe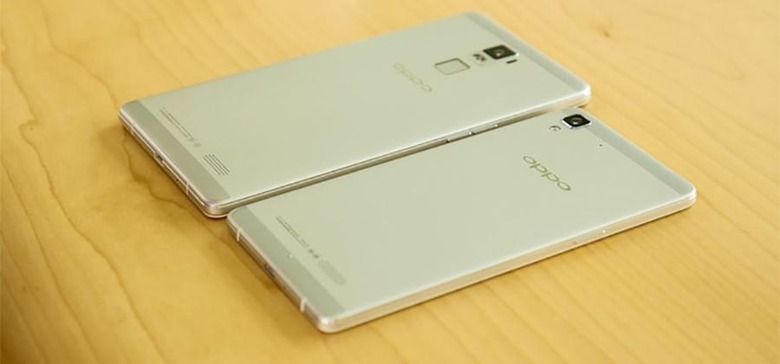 Fans of Oppo hardware can now get their pre-order on of the latest smartphone to come from the company called the R7 Plus. As of now the Oppo R7 Plus is up for pre-order in the US and Europe. The smartphone is notable for having a big screen and a very narrow bezel.
That big screen is a 6-inch unit with full HD resolution and it uses IPS Led tech inside. The processor is a Snapdragon 615 octa-core unit mated with 3GB of RAM. Internal storage is 32GB and power comes from a 3100 mAh internal battery.
The front camera is an 8MP unit with a 13MP rear camera. The operating system is ColorOS 2.1. That is Oppo's custom OS based on Android 4.4 KitKat. That means updates to the OS are at Oppo's discretion. The phone also sports a slick VOOC quick charge capability that will give you two hours of runtime on a 5-minute charge.
That quick charge feature is something that can keep you going during a busy day. The smartphone does support LTE connectivity. Pricing in the US is $499 and in Europe, it sells for 449 euro. The downside is that is at that price you get a smartphone with a mid-range chipset, but at least it's a stylish device.
SOURCE: Android Community