OPPO R11 Review: Playing With The Big Boys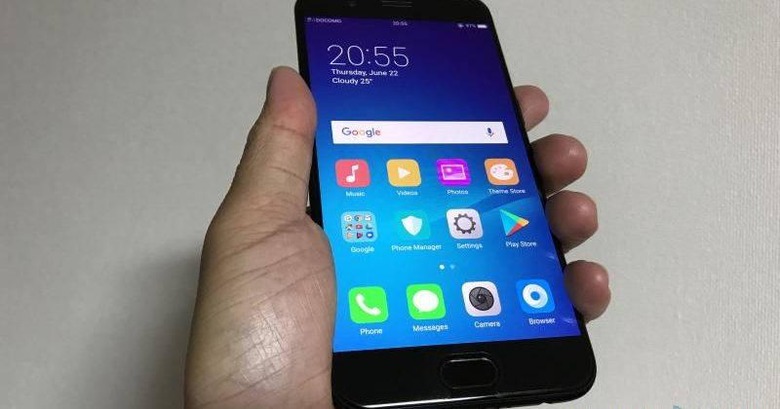 EDITORS' RATING: 7/10
While Xiaomi has the lion's share of the Chinese market and fellow Chinese OEM OnePlus making waves in the international scene, OPPO remains undoubted and produces a steady stream of smartphones every year. A stream that, in all honesty, has accumulated into a rushing river that threatens to flood the smartphone market with nearly indistinguishable devices. Save for a few standouts, like the recently launched F3 and F3 Plus, OPPO's smartphone nearly look identical not just with each other but with other brands as well. With the OPPO R11, however, the company seems to be ready to break out of that mold. While still not exactly premium smartphone material, the OPPO R11 takes a step forward in joining the big leagues.
Design
It's almost pointless to talk about OPPO's smartphone designs. Nearly every model will inevitably be compared with and mistaken for an iPhone at first glance. There are differences, of course, but they are too subtle to be noticed except by those who take the time to look deeper and longer.
The similarities with an iPhone is less blatant in the R11 that it was in the F3, which, in turn, felt like a step backward aesthetically compared to its bigger F3 Plus sibling. For example, the antenna lines follow the same arc pattern as the iPhone 7 but are less visible, taking on almost the same color as the rest of the back, and are composed of two lines each. Despite having less lines, OPPO still boasts of the exact same, or even better, signal reception.
The back is also subtly curved, unlike an iPhone. It also curves at all edges. These two factors contribute to a better grip and more confidence that the phone won't easily slip out from your hand, despite having an all metal body.
Specs
It's still pretty much a specs race among Chinese manufacturers, but one that has a slightly different spin. OEMs are racing to offer the best specs at a price, with price sometimes being the more critical factor. In most cases, like in the OPPO F3, that meant utilizing a usually cheaper MediaTek processor. With the R11, however, OPPO has decided to go with a Qualcomm. Not the highest Snapdragon, mind, but still the latest as far as its higher mid-range series of chips go. Somewhat ironically, this Snapdragon 660 and the R11's 1080p resolution are probably the only specs that don't match up to high-end standards.
• Operating System: Android 7.1, ColorOS 3.1
• CPU: Qualcomm Snapdragon 660
• RAM: 4 GB
• Storage: 64 GB, expandable up to 256 GB
• Display: 5.5-inch 1920x1080n AMOLED
• Main Camera: 20 MP f/2.6 + 16 MP f/1.7 wide-angle, 2x zoom
• Secondary Camera: 20 MP f/2.0
• Battery: 3,000 mAh, VOOC Flash Charge
• Dimensions:
• Weight:
Display
Honestly, the Full HD display isn't really a big thing, at least not for OPPO's core market. Very few of the major OEMs, not even Xiaomi, has completely jumped onto the QHD train. Their customers don't seem to mind either. These users prefer a longer battery life over extra pixels they may not even notice, especially with majority of online content mostly still averaging at 1080p. It's a tradeoff users are willing to make for an overall better experience.
OPPO does make up for it by using an AMOLED panel, still a rarity with OEMs aside from Samsung. This adds to the OPPO R11's longer battery life, since OLED uses up less power overall, especially when display black pixels. AMOLED also has the distinction of producing richer and more vibrant colors, something we could attest to ourselves. AMOLED also uses no power when displaying a black screen, which makes it particularly conducive for always-on displays and features.
In contrast to the movement happening in the mainstream market, OPPO and its kin haven't been quick to join the bezel-less bandwagon just yet. The OPPO R11 still has bezels all around, especially top and bottom. OPPO does boast of how thin it is at the sides, only 1.66 mm wide, but they're still there and still very visible.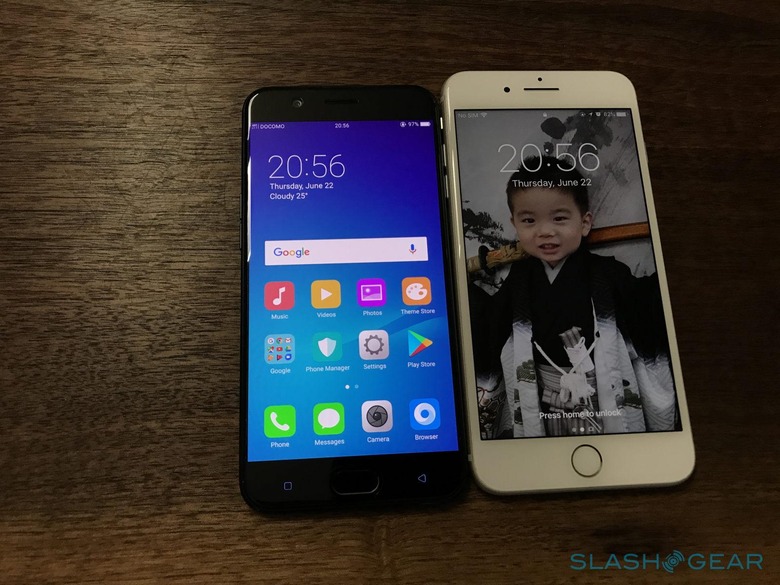 Performance
The most remarkable thing about the OPPO R11 isn't it's all too familiar design or its bright and bezeled display. It isn't even its price. OK, maybe price does factor into it. But when taking the R11 for a spin, its most impressive feat is how well it performed in the field, so to speak. It it performed admirably well for a smartphone that might not exactly fit the "premium phone" mold.
A lot of that has to do with the Qualcomm Snapdragon 660. Release just last month, this, along with the Snapdragon 630, is Qualcomm's first mid-range processor to use its own Kryo cores, putting it in the same group as its Snapdragon 821 and 835, albeit at lower clock speeds. This meant harnessing the power of Qualcomm's Spectra ISP for dual camera support, its Adreno GPU for graphics prowess, and support for 2x2 MU-MIMO 802.11ac Wi-Fi, among other things.
Together with an ample 4 GB of RAM, 6 GB if you get the R11 Plus model, that practically meant smooth sailing even with a good number of apps open. Make no mistake, it's not going to hold a candle to this year's high-end processors, be it a Snapdragon, Kirin, or even a Helio. But it comes pretty darn close when it comes to practical, every day use.
And for the benchmark fans, here's a peek at the numbers coming from Geekbench as well as AnTuTu. While definitely not the highest, the Snapdragon in the OPPO R11 nearly comes close to last year's flagships and, at least in one case, even surpasses them. Definitely a glowing testament to Qualcomm's and OPPO's achievement.
Battery
Performance, however, is the only standard by which consumers measure their smartphones these days. Now more than ever. battery life has become a major point of discussion as well as a major pain point. The 3,000 mAh battery in the OPPO R11 might not seem much, but considering other factors involved, it does seem adequate.
The Snapdragon 600 series has been notable for its nearly perfect balance of performance and power efficiency, which is the Snapdragon 625 in particular has been a favorite among mid-range devices. The improvements in the 630 and 660 promise to prolong battery life even more. Then there's the fact that OPPO R11 doesn't have as much pixels to push in its 1080p screen. An AMOLED type panel also contributes some battery-saving features, though sometimes only marginal, depending on what's on display most of the time.
With average mixed used, we got around 19 hours of battery life in a day. Definitely not the 2-day life that Sony used to brag about, but still gives you enough time to postpone charging until you get to bed. You will indeed charge it almost every day, but even then OPPO tries to make it as painless as possible. The phone features the company's own proprietary VOOC Flash Charge that promises 2 hours of talk time with only a 5 minute charge time. While that might indeed sound like an ideal compromise, it does come at a price. Two, in fact. One, you are beholden to OPPO's chargers, as no other charger or power bank advertises support for VOOC. Second, you will be missing out on the USB-C fun, as VOOC technology itself seems to be stuck using micro USB connection for now.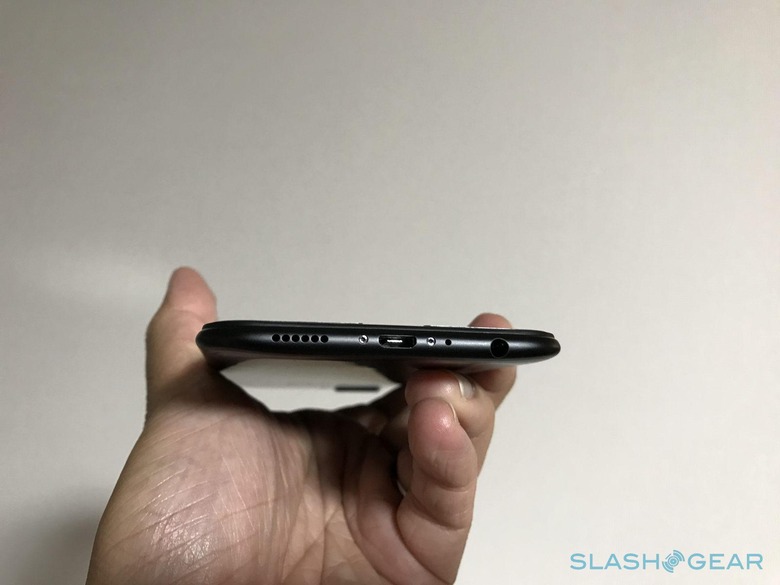 Camera
Unlike the OPPO F3 Plus, the OPPO R11 doesn't have some fancy shmancy camera gimmick to rely on. No dual front cameras here. All eyes, then, are on the dual rear cameras. In a bit of a role reversal, the "lesser" sensor, the one with 16 megapixels, is considered the regular one with its f/1.7 aperture. The higher 20 megapixel sensors, on the other hand, has an f/2.6 lens and is used for telephoto shots. There is no extreme wide-angle here, no monochrome sensor either. It's definitely an outlier in this year's dual camera arena, but it does have one ace up its sleeve: the 2X optical zoom is performs very well without loss of detail. That is, if you get the lighting right.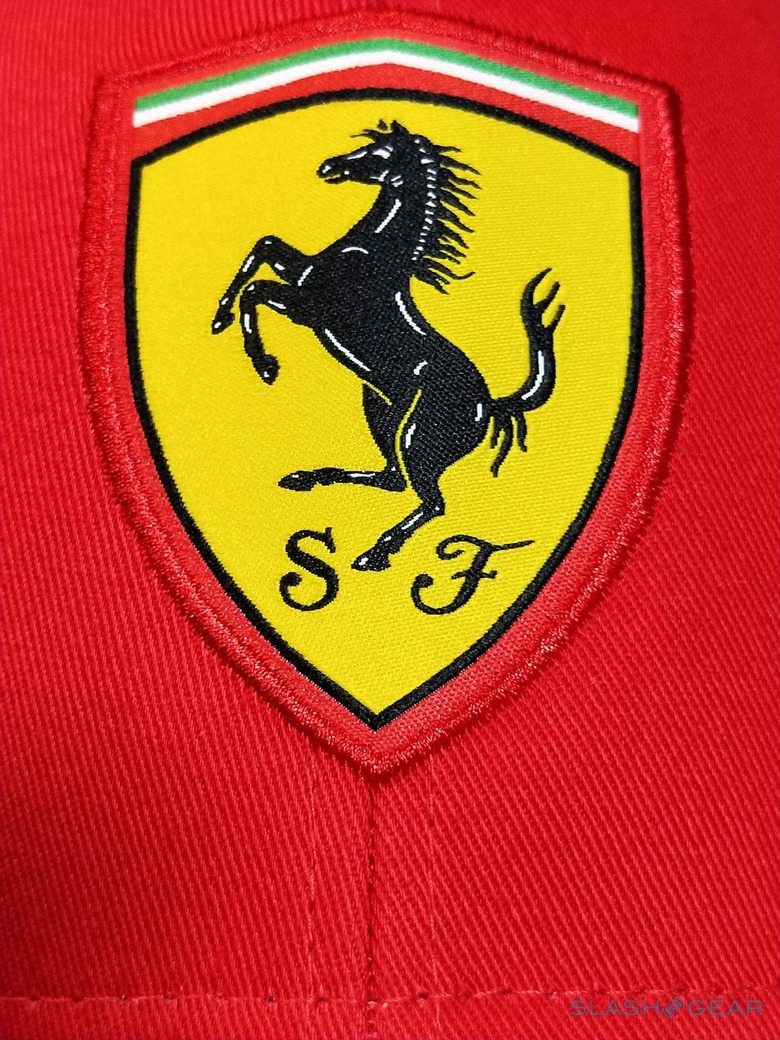 The OPPO R11's cameras are representative of almost every OPPO smartphone we've reviewed so far. They are good, but not outstanding. They produce good photos under ideal lighting conditions but immediately show their weakness in poorly lit scenes. It's not terrible, mind you, especially if you use the correct f/1.7 camera. Noise, however, is visible and wouldn't pass professional tastes. And, sadly, there is no image stabilization to speak of.
OPPO tries to balance this through its camera app. As seems to be the trend these days, it offers advanced manual controls for those who prefer to tweak every setting to perfection, or as much as they can given the camera's limitations. The app is also fast and the shutter quick so, provided you have a steady hand and good lighting, you're assured that you won't miss a beat.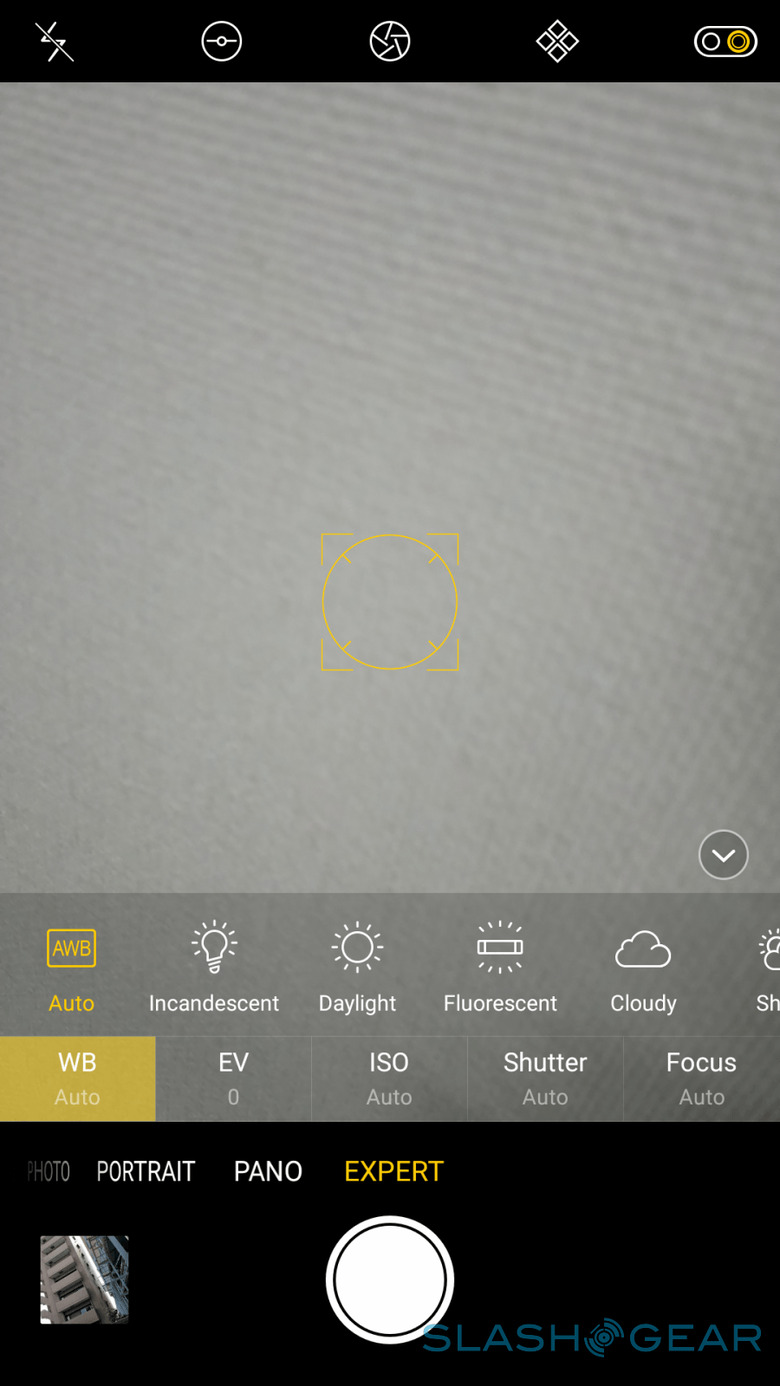 Despite being alone, the front camera is no pushover. It has a 20 megapixel sensor, definitely one of the highest on that side of the phone. The lens has an f/2.0 aperture, which, again, is OK but not spectacular, especially in dim light. With the right conditions, it still makes for a great selfie.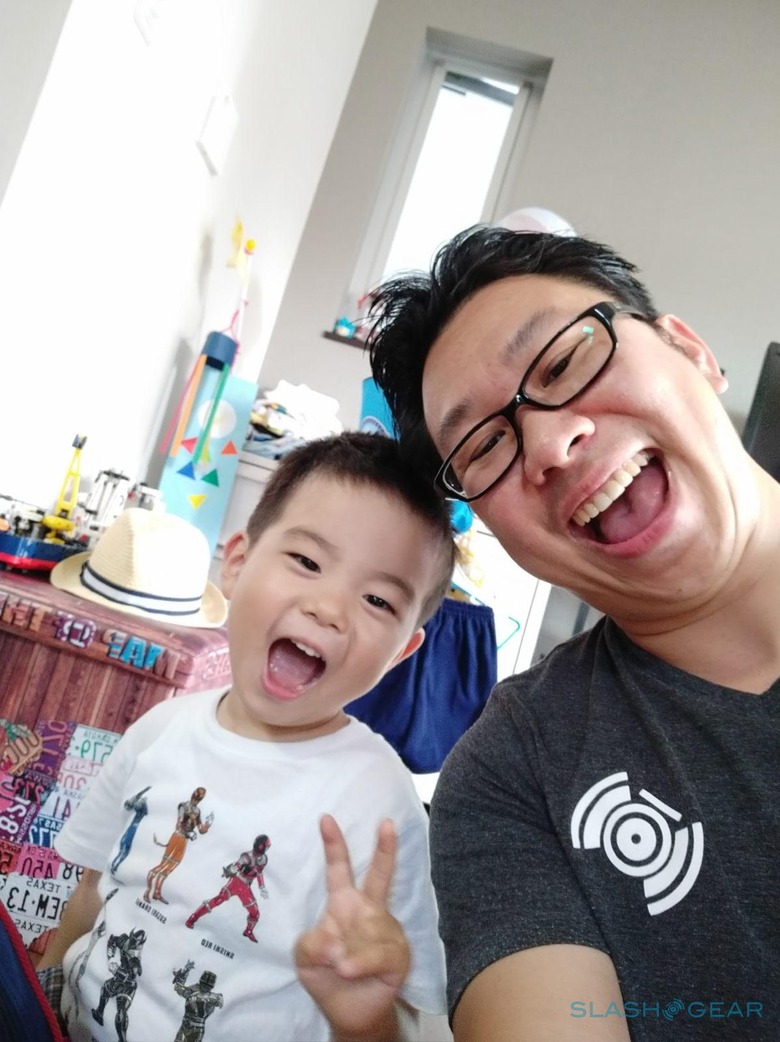 And, of course, there are the bokeh and "Beauty" modes that makes every look pretty, even though the little guy below definitely doesn't need any embellishing.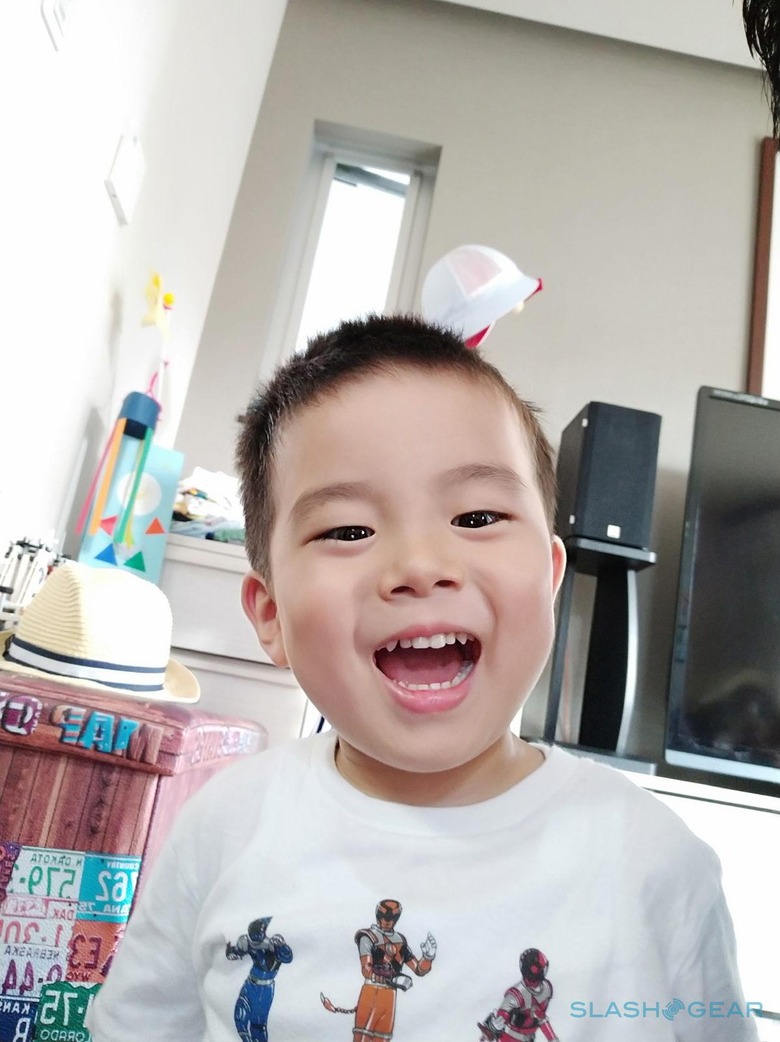 Wrap-up
OPPO is definitely one of the underestimated brands in the market, especially in the international scene. Its "Selfie Expert" F series have mostly delivered on that promise, even if there's still a lot of room for improvement. With the OPPO R11, the company takes a step closer to joining the big boy's arena, but still keeps one foot secure in the "affordable" ring. It's definitely not perfect and nowhere near being a premium smartphone in terms of features. But with the right mix of specs and price, it comes close to being an everyday driver for the masses.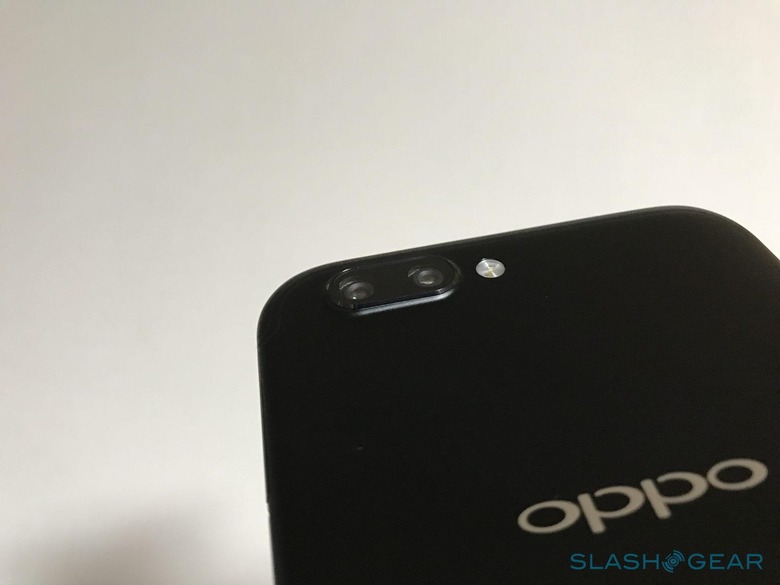 If you're looking for gorgeous design, professional cameras, and blazing fast speeds, you have to look elsewhere and be prepared to spend a fortune. But if you're in the market for an affordable performer that does OK without being over the top in features and in price, then the OPPO R11 should definitely be in your list of candidates.