OPPO N1 limited edition smartphone running CyanogenMod ships in December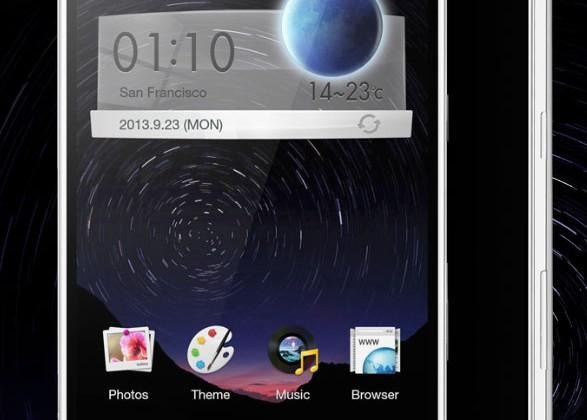 We've known the details of the OPPO N1 smartphone since September when the device went official. There was some key details that we didn't know about the smartphone such as price and availability. One of those details has now been announced by OPPO. One of those key details is exactly when the limited edition smartphone will be available.
OPPO has now announced that the limited edition version of the N1 that runs CyanogenMod right out-of-the-box will be available to purchase in December along with the standard version of the smartphone. There will be a version of the smartphone that comes with CyanogenMod preinstalled, but not running right out-of-the-box, it won't be a limited edition device.
The N1 will be available internationally as well. The limited edition version of the phone has version of CyanogenMod that has been customized to support all the features offered by the OPPO N1 smartphone. If you missed this device the first time around, it features a 5.9-inch HD screen, rotating camera, and rear touch panel.
The limited edition version of the phone will come with extras including CyanogenMod stickers, packaging, and a specially designed case featuring the CyanogenMod and OPPO mascots. The standard versions that aren't limited edition and will be available internationally of the N1 will ship with the OPPO ColorOS installed but will support the installation of CyanogenMod directly from the N1 stock recovery without having to root and install a custom recovery. Both versions of the smartphone will ship in December for the same unannounced price. It's still not clear exactly how limited the limited edition version will be.
SOURCE: OPPO