OPPO in-display camera could debut next week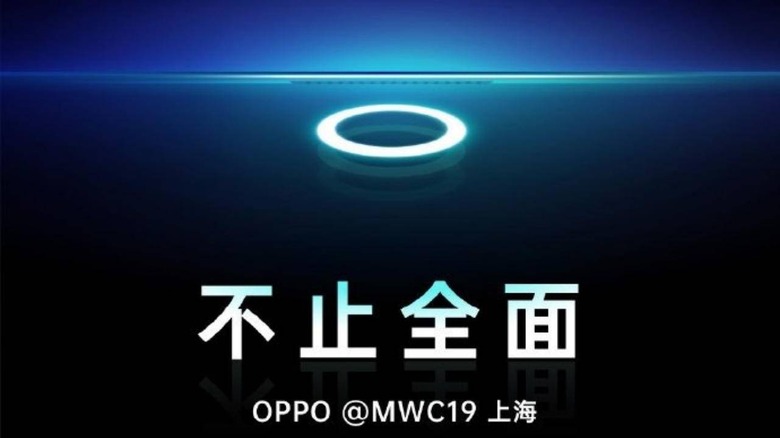 Despite having been around for almost two years now, notches still prove to be a controversial topic. Even more so punch-hole designs like Samsung's Infinity-O screens. When it comes to bezel-less displays without cutouts, the holy grail is to have the camera under the display. Samsung was rumored to be working on such a technology but now it seems that its Chinese competitors will beat it to the punch, with OPPO blazing the trail as early as next week.
Just a few weeks ago, both OPPO and Xiaomi tried to distract the tech market from Apple's WWDC event by showing off their own takes on the above technology. Both companies briefly tweeted video evidence that they already have that technology in the bag. But it's one thing to have one working prototype and another to boast it's ready for the mass market.
Next week at MWC Shanghai, OPPO will try to prove it has the latter. There's no information on what it will actually show off but a post by AnTuTu on Weibo suggests that the phone maker has something big to show off on June 26. Judging by the image, though, it's pretty clear what it is.
It shows a halo of light below what seems to be a very thin speaker grille. It's the same halo of light surrounding the in-display camera from OPPO early June tweet.
For those seeking the perfect, notchless smartphone screen experience – prepare to be amazed. 📲

You are taking a very first look at our under-display selfie camera technology. RT! 🤯 pic.twitter.com/FrqB6RiJaY

— OPPO (@oppo) June 3, 2019
OPPO may talk about a new camera sensor or display that comes with such a camera sensor, but that doesn't immediately mean it will have a phone ready with it. It took a while for OPPO's 10x zoom to make its way to what would eventually be called the OPPO Reno 10x. There might be some waiting time before we see the world's first smartphone with a notch-less, hole-less display and in-screen camera.