OPPO Find X2 screen confirmed, VP warns about production problems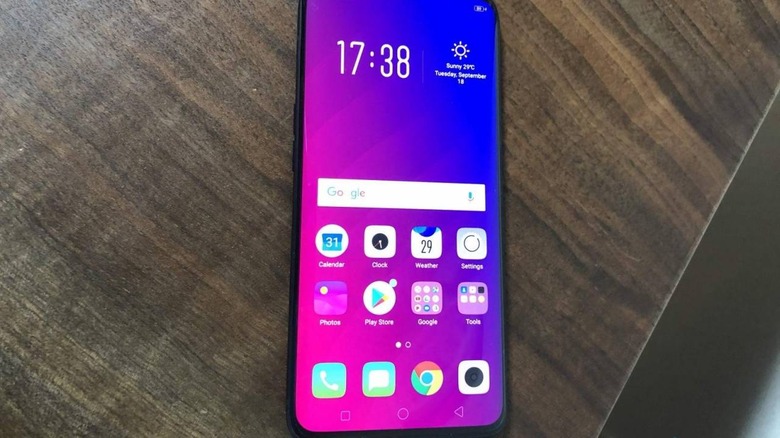 Many companies have already announced their absence at MWC 2020 for health reasons but, for organizers GSMA and other companies, the show must go on. That definitely seems to be the case for OPPO who is now hyping up its next flagship, especially its screen. But while it is trying to drum up interest, a company executive is also trying to temper expectations. Because while the OPPO Find X2 might be great and all, it could still face some production capacity problems because of the virus outbreak in China.
The OPPO Find X2 is shaping up to be quite a smartphone even while there are still doubts it would be able to match the revolutionary feature of the Find X. The company might have a bit of trouble justifying the product line in the face of the flagship Reno series. That said, OPPO vice-president Brian Shen still has a few words to say about it.
Indirectly confirming rumors, the exec tweeted about his ideal flagship display features which, given the context, is a nod to the Find X2. Those include the already rumored 120Hz refresh rate and 2K resolution. Just as impressive, however, is the suggestion that it would also have a 240Hz sampling rate, making the screen both look and feel responsive.
This is my kind of 'Flagship' 🤓

🎞️ 120Hz Refresh rate
📺 2k Resolution
😋 240Hz Sampling
🔁 SDR to HDR conversion
🔆 HDR up to 1200nits brightness
📊 100% DCI-P3

— Brian Shen (@BrianShenYiRen) February 9, 2020
On Weibo, however, Shen takes on a more serious tone. A lot of companies in China, including the famed Foxconn, continue to be closed because of the novel coronavirus outbreak. The veep admits that the initial supply will be tight but the safety and health of employees are more important.
In addition to the screen, the OPPO Find X2 has also been teased to use a custom Sony sensor for one of its possibly four cameras and will be one of the first (probably the third at this point) to use the Snapdragon 865 chip. Whether it has any gimmick to set itself apart, we'll have to wait for MWC 2020 to find out. Presuming OPPO doesn't back out at the last minute.