OPPO F1s tipped to flaunt 16MP front camera for selfies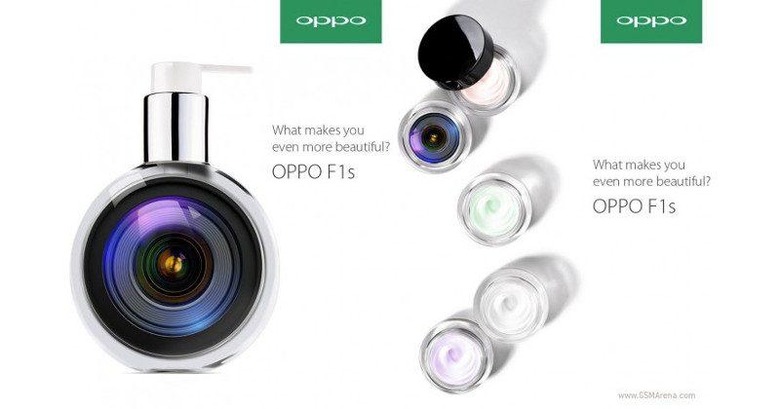 Oh the extents people, and companies, will go to in order to get that "perfect" selfie. Some smartphone manufacturers even promote their stuff as the ultimate selfie smartphone. That was exactly what OPPO was singing when it unveiled the OPPO F1 early this year. That expert, however, might soon lose its street creds. If the leaked info is true, then the OPPO F1s, which the company has been teasing since Monday, will actually come with a whopping 16 megapixel front camera, one of the highest in the market so far.
It's not the first to have that kind of large sensor, for sure. Actually that distinction belongs to the OPPO F1 Plus, also with a 16 megapixel front camera. But the OPPO F1 Plus is a phablet. If the OPPO F1s will be anything like its namesake, it will be somewhere along the 5.0-inch mark. Which raises the question of whether that large camera sensor will have any effect on the smartphone's thickness or design. Hopefully no protruding parts.
Like any selfie-centric smartphone, OPPO is teasing a variety of filters and modes for the camera, most likely the usual "Beauty" features.
Other than that, however, not much is known about the OPPO F1s. Judging by the name, we can expect that it won't stray far from the tree. The OPPO F1 itself ran on a Qualcomm Snapdragon 616 with 3 GB of RAM and had a 720p display. We expect almost the same specs for the OPPO F1s, though probably a slightly better CPU is warranted.