OPPO F1s teased coming soon for a better selfie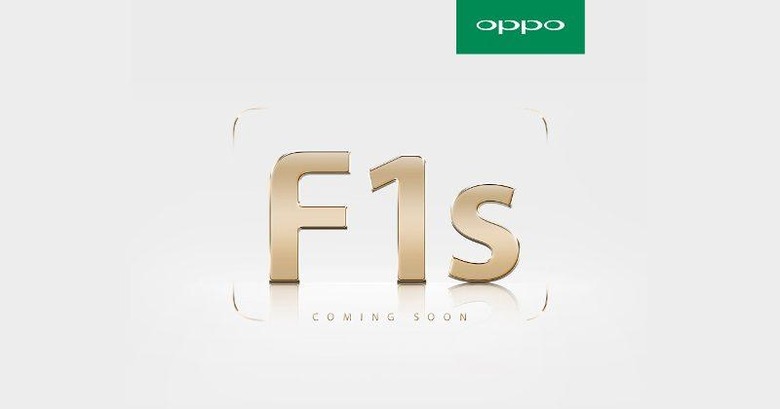 OPPO has just teased an upcoming smartphone and, just like most teasers go, it really doesn't say anything much other than confirm its existence. So the OPPO F1s is a thing and it's coming soon. And as far as OPPO is concerned, it will offer a better play at being a "Selfie Expert". It doesn't go into details other than it will be a better OPPO F1, which, according to the company, has done extremely well in the market. So much so that OPPO doesn't seem to keen on dropping the "F1" name any time soon.
Compared to today's generation, the OPPO F1 might miss a few marks, but that's because it really isn't OPPO's goal. The OPPO F1's main target are selfie lovers who would want a decent smartphone but have tight budget constraints. In that context, the smartphone does fit the bill.
The smartphone is powered by a 64-bit octa-core Qualcomm Snapdragon 616, assisted by 3 GB of RAM. The 5-inch screen has an unimpressive 720p resolution. The rear camera is a 13 megapixel shooter which, unless you're Apple, might almost sound barely decent. But its real call to fame is the 8 megapixel front shooter, that has a larger f/2.0 aperature than the main camera's f/2.2. Again, it's not the top of the line, but the OPPO F1 promises to offer the best bang for buck in that category.
The F1 is OPPO's first stab at a photography-focused series, and so far it's the only one. Unless you count the OPPO F1 Plus variant. OPPO credits its soaring first quarter financials with the success of the OPPO F1, particularly in Asia.
As for the OPPO F1s, we can only guess, or dream, what improvements OPPO has planned, but it makes it clear that it's not leaving the mid-range ship any time soon. A better selfie experience should at least include some form of lighting or stabilization, but those aren't exactly easy to come by on a budget.