OPPO attempts to grow beyond smartphone boundaries with 5G, AR, and IoT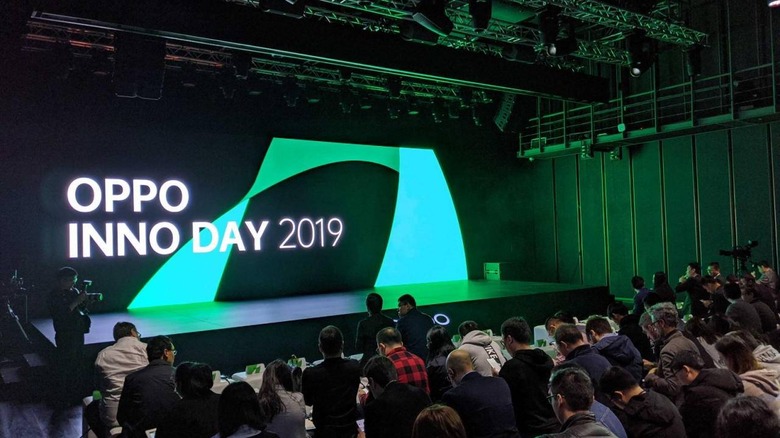 OPPO is a brand that is best known for its smartphones and it's going to be known for that for quite a while. That, however, isn't where the company sees itself in the next few years, or at least not the only things it wants to be known for. Just like any successful company, OPPO has big ambitions to grow its business beyond the very competitive and very congested smartphone market. It has a broader vision in mind and, like many new technologies, it will be enabled and empowered by 5G.
Legacy of Innovation
OPPO reminded the audience at its first-ever OPPO INNO DAY that it has always been at the forefront of innovation in the mobile market. A few technologies that have become more standard in smartphones were admittedly inspired by the company's R&D. SuperVOOC super-fast charging, the periscope-style optical zoom camera, 3D structured light face recognition, and AI Ultra Night Mode are just some of the features that OPPO is proud to have been the first to show off.
It wants to build on that strong R&D history to further its reach beyond smartphones. In particular, the company wants to focus on innovation on the underlying technologies used in mobile and other markets but are also eying innovation in partnerships with other companies, governments, and institutions around the world. To that end, it is planning on spending as much as 50 billion RMB ($7.1 billion) on R&D in the next three years alone. Unsurprisingly, a lot of that will be spent on three very specific areas and trends in the tech market today.
Big Steps
OPPO is growing up fast and it is taking some larger large steps forward. You can get an idea of how important this direction is for the company when its CEO Tony Chen takes to the stage. Unlike his counterparts from other Chinese smartphone brands, the executive has rarely spoken in public events, the last one being almost a decade ago.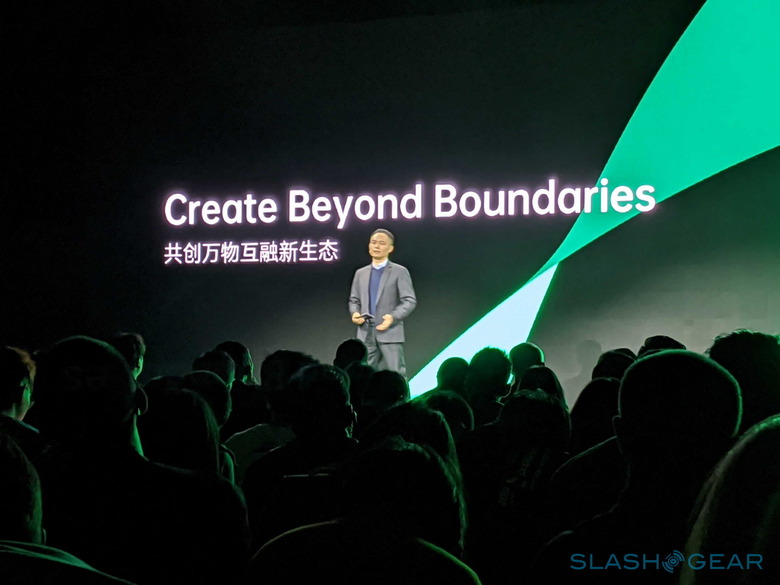 Chen talks about a key theme in the company's vision for the coming years. It isn't simply focusing on a single technology or industry, like mobile or 5G. Instead, OPPO envisions a convergence on multiple layers and multiple fronts, from technologies to organize to culture and even art. OPPO's vision is to connect all these separate things together into a single whole, and the thread that will bind them will be, of course, 5G.
5G
It's no surprise that 5G takes a pivotal role in OPPO's strategy. It is, after all, painted as the great enabler. While the network technology is often sold to ordinary people as faster Internet with less latency, that undersells the new experiences that 5G can enable, including augmented reality and IoT. One of the surprises that OPPO had planned for its INNO DAY is its own take on AR Glasses, something that doesn't necessarily need 5G to function but is greatly enhanced by it.
Of course, there are the more traditional devices that flaunt the power of 5G. There's the OPPO Reno 3 Pro that will boast of full 5G capabilities while also offering dual-mode 5G. A new OPPO 5G CPE, touting Qualcomm's new Snapdragon X55 modem, will be at the virtual center of more than a thousand simultaneously connected devices, especially IoT devices. Suffice it to say, OPPO definitely has its hands and its eyes full in bringing these ideas to life and to the market.
Expansion and Temperance
OPPO's growth isn't just in terms of goals. It is also trying to expand its market coverage, with a launch in Mexico planned for next year. The one place where the company isn't yet in a hurry to expand to is the US. While a lucrative and attractive market, OPPO feels that it is not yet the right time to make that journey and not because of the political atmosphere. Requirements from operators and OPPO's own QA standards are some of the things it wants to address first before vying for a place in the US.
Despite its ambitious new goals, OPPO isn't too proud to admit it doesn't have all the answers, at least not yet. Although it showed off an actual working prototype for a foldable phone, it has no plans of bringing it to the market yet as they don't see the benefits weighed against the costs. OPPO also has technologies for eSIM and 30W Wireless VOOC Flash Charge but are not yet that convinced of the right timing.
Wrap-up
OPPO started out as a smartphone maker that was notorious for copying Apple's iPhones. That past is long behind it and it has grown up not only with its own identity but a history of innovation that few of its peers can boast of. Now it reaching for the skies with an expanded scope that goes beyond mobile but that will all depend on whether it can turn ideas into reality and whether it can help grow 5G into the revolutionary technology its proponents advertise it to be.
Aki Ukita contributed to this article.