Opera Touch on iOS to get crypto wallet, Web 3 features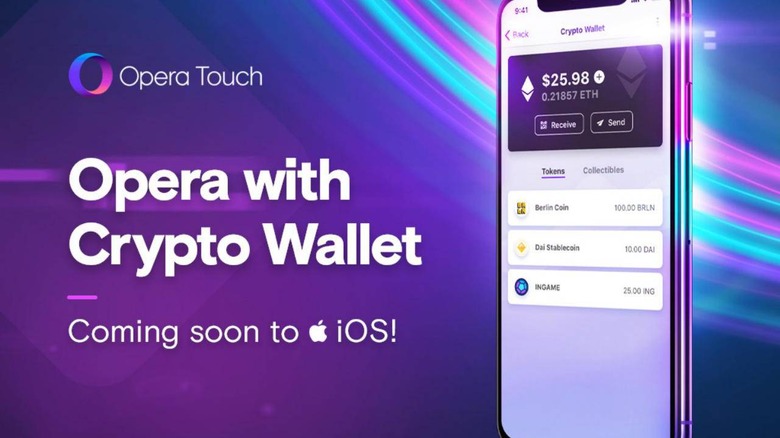 Forget Web 2.0, we're now at Web 3. Or at least that's what some in the tech industry are saying. It simply a catchier term for the geekier blockchains that tech pundits have gone crazy over. Curiously, browser-maker Opera is knee-deep in this movement, adding features into its browsers that integrate directly with cryptocurrencies and blockchains. Now it is bringing those same Web 3 functions to iOS, putting it on par with Opera's desktop and Android browsers.
Although most often associated with cryptocurrencies like bitcoin, the true hallmarks of blockchains are cryptography and decentralization. The former is necessary to ensure security and integrity while the latter enables redundancy and survivability. In a nutshell, there is no one central source or server that blockchain critically depend on, be it for virtual currencies or even mobile apps.
But who are we kidding. Today, blockchains are still mostly used for cryptocurrencies and cryptographic applications and for those, you need wallets to keep keys safe. Opera has built a Crypto Wallet into its Opera browser and is bringing that into a future version of Opera Touch for iOS. You can wait for that to land or you can also sign up to test it.
Of course, you don't need to be a Web 3 user to use Opera Touch. The web browser prides itself for a few unique features, though many of those, like the "speed dial" interface, have been appropriated by other browsers as well. Just recently, Opera added private mode browsing to Android and iOS versions of its browsers, which is pretty much just another name for incognito mode.
Opera is one of the few it not the only browser maker that has such a commitment to "Web 3". As proof of that, it has just recently partnered with HTC to have its Android browser installed on the HTC's first and only blockchain phone, the Exodus 1.