Opera R2020 update adds tab workspaces and customizable sidebar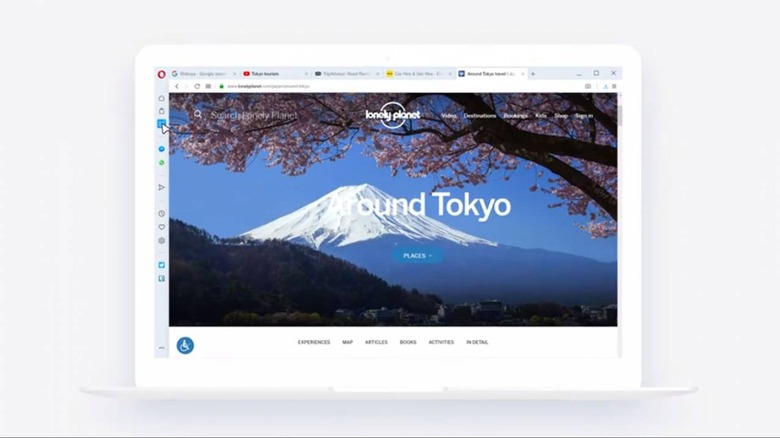 Opera R2020 (aka, Opera 67), the latest version of the popular web browser, brings new features that enable power users to better manage their tabs and the features they use most often. The biggest part of the new update is tabbed workspaces, which are customizable and separate workspaces that feature tabs related to each workspace's category. As well, the browser's sidebar can now be customized and more.
Opera announced R2020 on Tuesday, highlighting Workspaces as the big new feature. With this, users can organize their tabs based on the 'contexts you use them for,' according to the company. For example, a workspace dedicated to Travel can be used to hold travel-related tabs. At this point in time, Opera users can have up to five workspaces.
Users are able to name and customize the icon for each of these workspaces, ensuring they meet one's individual needs. One obvious example of the usefulness of this feature is the ability to separate tabs into work-related and non-work-related workspaces. One could also use this feature for collecting research tabs, school tabs, entertainment, and more.
In addition to the workspaces, Opera R2020 also brings a new tool that shows whether any open tabs are duplicates. If a duplicate tab is found, the user can easily close it. As well, the tab-cycler — the bar that appears when you press Control + Tab to view open tabs — has been redesigned to be horizontal and what the company calls 'more visually accessible.'
As mentioned, R2020 also allows users to customize the browser's sidebar by clicking on the triple-dot menu icon. Users can remove or edit any of the sidebar elements — you can, for example, remove the Crypto Wallet if you don't use it. As well, this same menu is also where you can edit the workspaces, including adding and removing some.