Opera Next browser released with Chromium engine under the hood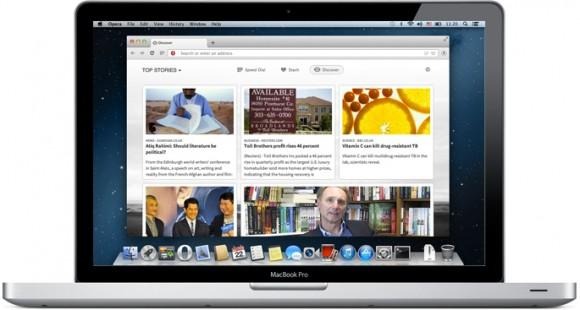 Opera has launched a new version of its desktop browser, Opera Next, complete with the Chromium engine from Google's portfolio. "Made from scratch" according to Opera, the new version features a redesigned Speed Dial interface with support for folders; shortcuts can be dragged and dropped on top of each other to instantly create a folder, and there's a combined search box which merges in bookmarks too.
Other changes sees the new Discover feature added, which sifts through categorized topics – such as food, technology, or sport – and automatically pulls out content both global and localized on that theme.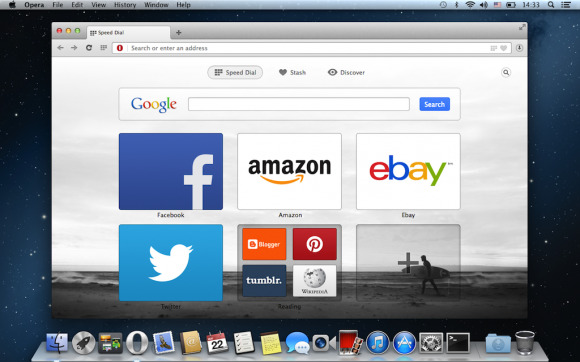 The personalization element of the new features is part of a push by Opera to make the browser more focused for each user. Stash, another new addition, is basically a researching bookmark tool, clipping pages with a "heart" icon for easier recall later on. Opera expects it to be useful for shopping research or when planning a holiday, and Stash supports keyword search for easier filtering.
Opera Next demo:
It's the underlying engine change which heralds the biggest alteration, however. The switch to Chromium previews Opera's eventual plans to adopt Google's Blink engine; even before that, the new version of Opera Next is said to be faster than ever before.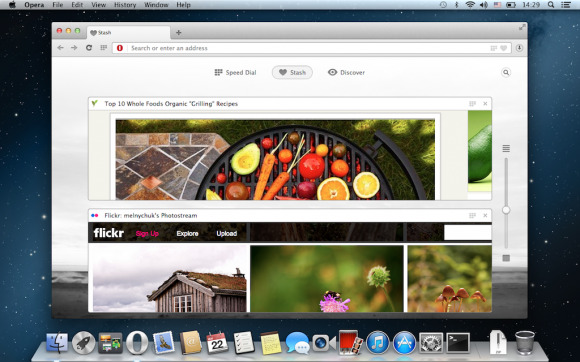 Off-Road, the "Opera Turbo" feature, has been fettled to support SPDY protocol, and now works with more sites, and the mail client has been cut out and will now be offered separately rather than bundled with the browser. That too has been revamped in line with Opera Next 15.
Versions of Opera Next are available for both Mac and Windows.