Opera Mini 9 for iOS reduces video buffering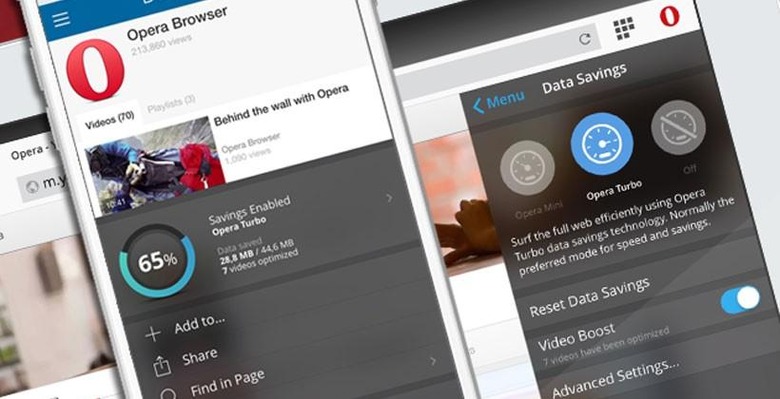 A new version of Opera Mini is available for users of iOS devices that promises to make loading video faster and reduce the amount of buffering you have to sit through. The new version is called Opera Mini 9 with video boost. Opera also says that the browser will help you reduce data usage, which is great for people who are on a data limited account.
The updated browser is available for download on the App Store right now. Once the browser is downloaded, users can activate Data Savings when the setting is moved to Opera Turbo. In the settings menu the Video Boost option can also be turned on. With the Video Boost option on, Opera servers look at the video resolution and quality before the video plays.
Videos that are too big are "shrunk" before being sent to your phone, reducing buffering time. Only using the feature will tell us if video quality is affected by whatever shrinking magic Opera is working on the servers before the video is sent to your device.
Opera also notes that it is looking forward to hearing feedback from users on the feature. Opera writes, "However, as with all complex solutions, we can't say it's been a piece of cake. We know it's a great feature, but now we're really looking forward to see feedback on it from our users." That almost sounds like the feature might be a beta of sorts. Check out the video to see the feature in action.
SOURCE: Opera