Opera for Android adds night mode, QR code reader and more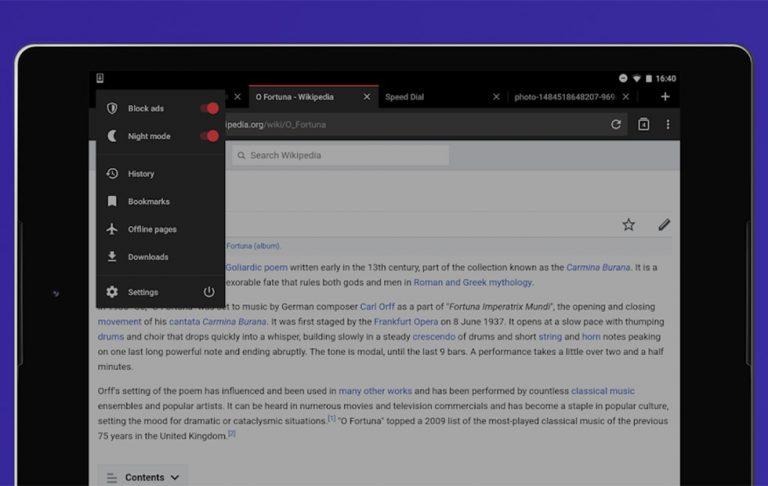 Opera has pushed out an update for its Android mobile app and with it comes several new features, not the least of which is night mode. As in other apps, the new night mode turns the interface black and gray, making it easier to stare at for long periods of time at night, as well as reducing eye strain for individuals sensitive to bright backlights.
Opera has one of the more popular mobile browsers for Android, one that focuses on privacy as much as it does convenience features. The browser blocks advertisements, for example, to keep pages clean and reduce mobile data usage. It also has a built-in data saving mode, a private mode, the ability to add shortcuts to the home screen, and more.
The company just recently pushed out an update, bringing the Android browser to version 46. With this updates comes several new features, including the night mode detailed above. This gives users access to three UI themes within settings: light, dark, and red.
In addition to night mode, the update adds a QR code reader directly to the browser, as well as a private mode indicator, optimization for tablets, a long-tap menu, improved Bookmarks and offline page UI, address bar URL autocompletion, a trending searches settings, and copy/paste URL suggestions. The update is available from Google Play now.
SOURCE: Google Play