Opera 65 arrives with improved tracker feature and revamped bookmarks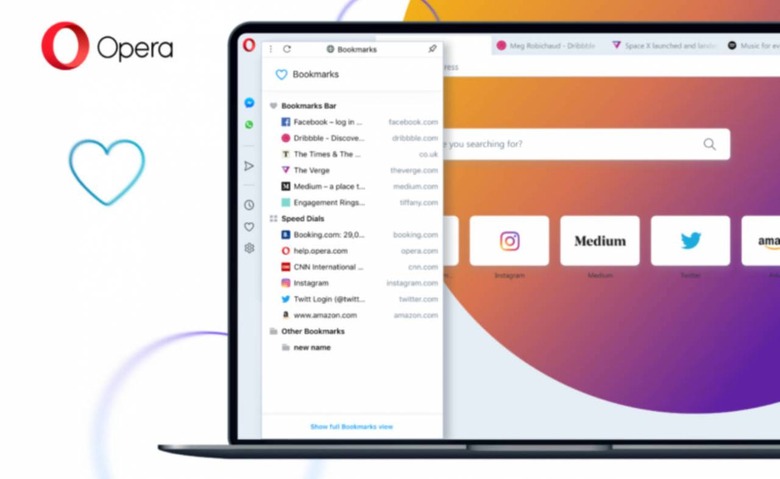 Opera has released the latest version of its desktop browsing, bringing improvements to the tracker feature it introduced in a previous iteration, as well as a revamped bookmarks sidebar and more. The biggest change involves far more control over the browser's tracker-blocking feature, enabling users to view which trackers are being blocked and more.
The tracker-blocking feature was introduced in Opera 64 as a way to help protect users throughout their daily browsing activities. Users can enable the tracker feature within the settings or the Easy Setup menu. Once on, users will now see a shield in the browser's address bar where they are shown how many trackers are currently blocked and which trackers are included.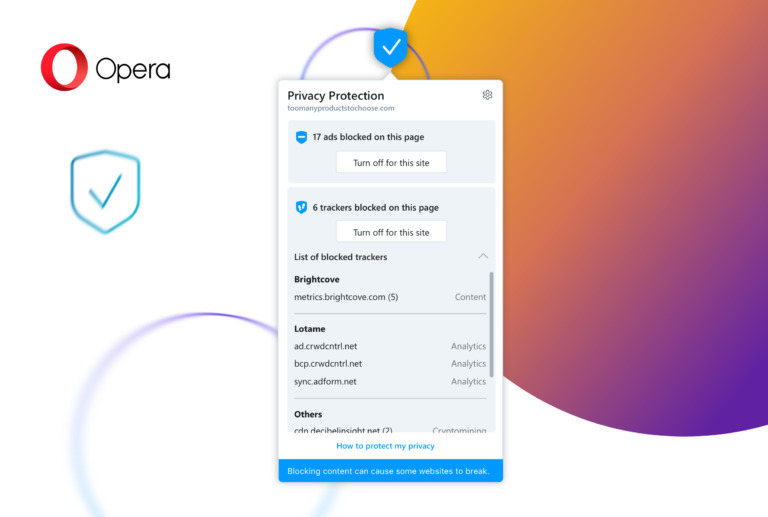 Users can toggle the tracker on and off for each individual website, meaning the trackers can stay live on sites where they're actually useful. By blocking the trackers, however, Opera notes that web pages generally load much faster than they otherwise would, particularly when used with the browser's built-in adblocker.
In addition to the improved tracker-blocking feature, Opera 65 also brings a redesigned address bar that focuses on the company's previously launched UI redesign. Going forward, Opera's address bar will show the website's title before its URL, it will dim the website that is currently being accessed, and it now includes the website's logo.
Finally, Opera 65 also adds a revamped bookmarks sidebar panel that is accessible by clicking on the 'heart' icon. Within the panel, users see their bookmarks; there's the ability to manage them by adding folders or deleting unwanted bookmarks. As well, users can click 'Show Full Bookmarks View' to see the expanded version with more options.