OpenPeak's OpenFrame Is Phone, Home Information Center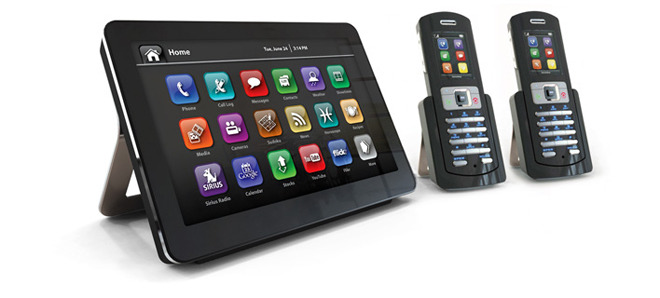 OpenFrame is a home phone and information center developed by OpenPeak that's meant to make the experience of talking on your house phone a much more twenty-first century experience. And if there's one area that's been left behind, it's the home phone!
OpenFrame will use Intel's Atom Processor and will act as a family's interactive communication center. It is largely based on the iPhone, in both design and function. Third-party companies will even be able to develop applications for it.
Equipped with news, calendar and weather, OpenFrame can be a digital picture frame, an internet radio portal and your home communication device. While retail distribution is not a for sure thing yet, it will definitely be available through telecom carriers. A price range of $200-300 is expected.
[via Gadget Lab at Wired.com]