OpenFeint to shutdown in less than a month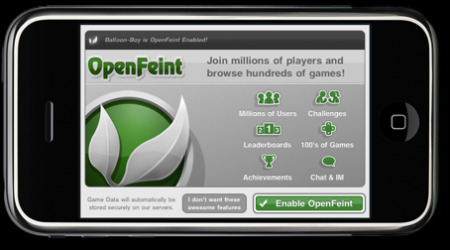 Something that has no doubt blindsided developers, GREE has announced that OpenFeint will be shutdown on December 14, less than one month from now. This comes a little over a year after the platform was purchased by the Japanese company in April of 2011 for $104 million. The platform was originally created for iOS, with the company later adding Android support after announcing that it would do so in later 2010.
The deadline is exceptionally harsh, giving developers precious little time to migrate to a different platform before the system goes down. How severely a game will be impacted by the sudden change depends on the degree to which the platform has been integrated into an app. Once December 14 rolls around, all unsecured player data on the OpenFeint servers will disappear forever, and network calls will become nonfunctional.
According to the announcement, developers who migrate to GREE will retain game descriptions, screenshots, and achievement definitions, with the option to migrate leaderboards as well. Login info will also be transferred. Those who elect to switch to GREE can implement the basic platform in about a week. Like OpenFeint, GREE's SDK and such is free to developers.
Unfortunately, for the time being, developers of iPad apps won't be able to switch from OpenFeint to GREE. As of right now, an iPad/tablet SDK is on the company's "roadmap," but not available. Says GREE, "Game Channel will be deprecated and all new App promotions will go through the new GREE App Portal." User login info will be migrated as well, assuming they choose to open a GREE account.
[via Touch Arcade]