OnStar RemoteLink update puts more info at your fingertips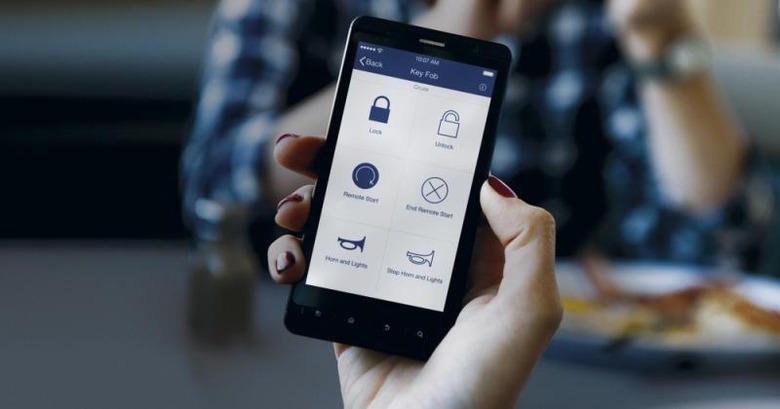 General Motors has just announced an update for its OnStar RemoteLink mobile app that brings it up to date with what most OnStar subscribers use the service for. This includes a revamp user interface that brings the most used information front and center, including those that were previously only available when you call support or through the website. Owners of cars with OnStar 4G LTE will also be able to access their data usage more easily with the updated RemoteLink app.GM says that OnStar has yielded almost 7 million requests in total by December last year, proving just how much car owners want to have remote access to information as well as remotely control their vehicles. 35 percent of those requests involved remotely starting cars while 26 percent requested for crucial car diagnostics. 11 percent used RemoteLink's new Vehicle Locate feature. Surprisingly, only 10 percent used the app to lock doors, probably the most common use case you'd imagine.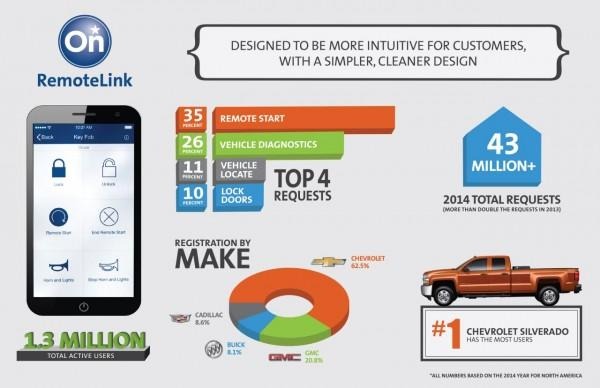 The new version of the app promises a more streamlined user experience on par with mobile apps used for banking and shopping, two of the most common transactions mobile users make on their phone. Owners of Chevrolet, Buick, GMC and Cadillac with OnStar 4G LTE on board can view their data consumption as well as manage WiFi hotspots from the app. The app also has a new Map Location Services that includes the Vehicle Locate feature introduced last year. Sadly, this feature is not available to those in Canada.
While the OnStar RemoteLink app is available on Android, iOS, Windows Phone, and BlackBerry, the latest update is only rolling out on Android and iOS for now. Updates for other platforms are promised to come in the next weeks.
OnStar itself will be getting smarter in the future, with GM developing prognostic features for the Chevrolet, predicting the car's possible problems and informing owners before they happen instead of relying on manual querying of diagnostics or monthly reports.
SOURCE: GM