OnStar RelayRides brings auto sharing nationwide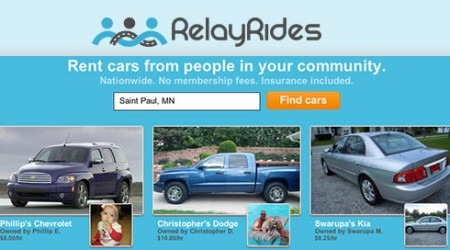 General Motors customers who have OnStar-enabled vehicles have been revealed this week to be getting a car rental service if they do so choose – their own cars being the subject of this new program. Each OnStar subscriber will soon have the ability to rent out their car when they're not using it in order to off-set the cost of owning a vehicle in the big city. This program is called RelayRides, and works with drivers' iPhone app as well as through the RelayRides marketplace through simple key exchanges.
This announcement is more of an update and an upgrade, as the RelayRides program originally launched back in 2010 in Boston via GM and OnStar, this week this service being launched nationwide. Studies quoted by GM for this program show that each car shared can result in up to 13 fewer cars on the road in all – this of course leading to a lot less pollution and clogging of roadways in the end – or so we hear from OnStar.
Users opting in to this program are provided with a $1 million dollar insurance policy if they own the car during the rental, with a $300,000 USD policy set up for renters – this insurance cash comes from the RelayRides program itself. Shelby Clark, RelayRides founder and Chief Community Officer, spoke on the program this past week:
"Using the OnStar API to access GM vehicles empowers RelayRides to make car sharing even safer and more convenient. The sheer number of vehicles eligible for the program allows us to greatly expand across the U.S. and introduce the economic, environmental and community benefits of car sharing to regions that car sharing services have previously been unable to serve." – Clark
You can find out more about the program at the RelayRides official homepage, and head below to find our more about OnStar in our own timeline as well!