OnStar outs app API at CES 2012 and seeks next big in-car app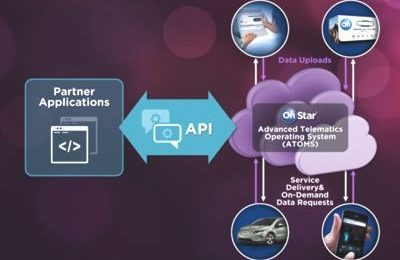 OnStar is on hand at CES 2012 in Las Vegas, and the company is offering up an interesting API to allow developers to build apps that will operate on the OnStar hardware and network. OnStar wants apps that will work with its suite of services enabled by what it calls ATOMS or Advanced Telemetric Operating System.
OnStar claims ATOMS is the most powerful cloud platform in operation today connecting 6 million OnStar users. OnStar says that it has conducted research and that apps for the system that its customers want most have to do with emergency and security services along with navigation, vehicle information, and diagnostics. OnStar is also looking for some new app services as well.
The first partner OnStar is noting to use the API is RelayRides. This is a peer-to-peer car sharing marketplace along the lines of the high-end peer-to-peer rental service HiGear, which I mentioned recently. HiGear shut down after several customer vehicles were stolen using the service. The RealyRide app will let the car owner rent out their idle vehicle and allow control of rates and availability too. Other firms that have worked with the API include Google and MapQuest.