On-Screen Fingerprint Sensors Are Not Coming This Year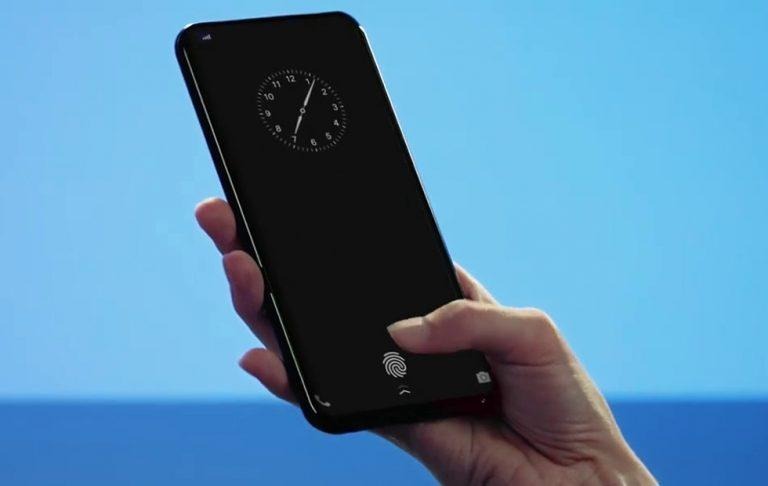 We just passed the half year mark, but it's almost all too clear that fingerprint sensors embedded in smartphone displays aren't going to be a thing in 2017. Even though the flagships for late 2017 have yet to hit the market, it's far too late already for them to include such a novel and untested technology. Sources familiar with matters claim that both Apple and Samsung have given up commercializing what would have been one of the major features of the year. All because they may have bitten of more than they could chew, and probably too soon at that.
Truth be told, having fingerprint scanners underneath the screen is really just a novelty. It is, however, a necessity for both Samsung and Apple. While other smartphone makers like LG, Huawei, and even Sony have long put their biometric sensors away from the front of the phone, Samsung and Apple have remained unyielding in their loyalty to the front home button.
That was, until they both decided there shouldn't be any front button at all. Aiming for nearly bezel-less displays, Samsung and Apple had no choice but to look for alternatives. The easiest solution would be to put it at the back, like the way LG does, but that seems to be so against the two's aesthetic principles that Samsung only begrudgingly relented at the last minute on the Galaxy S8. That's because the technology wasn't ready yet at that time, and it still isn't now.
Apple has had far longer time to develop the technology, but it seems it, too, has run out of time. According to an anonymous supplier, the 5.85-inch OLEDs that Apple will be using for the iPhone 8 have metal on its back, needed for 3D Touch but also impossible to use with an onscreen fingerprint scanner. Neither Apple nor Samsung have figured out yet how to address other technical and after-market problems, like the accuracy of the sensor as well as repairability.
So it seems we'll have to wait another year to see any such technologies in our phones. Not unless Qualcomm manages to convince smartphone makers to adopt its ultrasonic display fingerprint sensor. Chinese OEM Vivo demoed such a device, but it was far from being anywhere near a commercial product. Pundits believe that even Vivo won't be able to bring out such a phone until early 2018.
VIA: ETnews