OnLive MicroConsole Hands On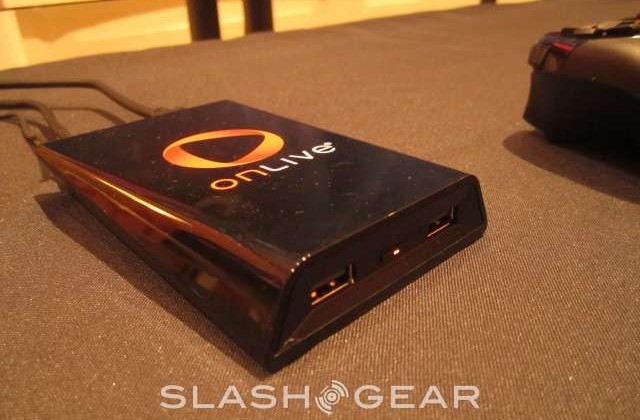 During CES 2011, ShowStoppers is one area where companies come together, set up their booths, and start selling their latest and greatest gadgets and devices. OnLive was present at the show, setting up their MicroConsole for display, and showing off how the online gaming service works in real time.
The service itself was working great, even right on the ShowStoppers floor. We got to watch LEGO Harry Potter in action, while the company was showing off the gaming system itself, they were also demonstrating the SRS 5.1 Surround Sound System, which is still scheduled to release for the service in the near future. The company also confirmed that the 33% discount for the MicroConsole, which will still get purchasers a free game, is still going on, and will end on Sunday, January 9th, at 11:59PM CST.
The company was also showing off their embedded gaming within VIZIO HDTVs, which we've reported about in the past, along with their tablet device. The company pointed out that players of OnLive will be able to continue playing a game on any OnLive console, moving from one device to another.