OnLive Desktop brings full Windows apps to iPad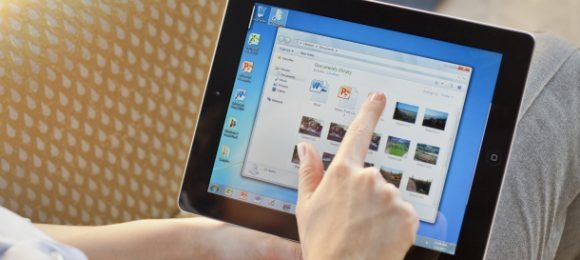 Known for delivering instant-action gaming over the cloud, OnLive is now adding a new service of delivering enterprise productivity tools over the cloud. The company will be bringing the first no-compromise Windows apps experience to the iPad. Through its free OnLive Desktop app, which will be available this Thursday, iPad users will be able to access full-featured Windows 7 applications, such as Microsoft Word, Excel, and Powerpoint, that are remotely hosted in the cloud.
iPad users will be able to easily and securely view and edit cloud-hosted documents with Windows desktop apps in a smooth and seamless experience. Instant-response multi-touch gestures combined with a full on-screen Windows keyboard and handwriting recognition will make it easy to view and edit even complex documents directly on the iPad.
The OnLive Desktop app is free and comes with 2GB of cloud storage along with access to available Windows 7 apps, which so far include Microsoft Word, Excel, Powerpoint, and several utilities and games. An OnLive Desktop Pro option will be coming soon that offers 50GB of cloud storage and accelerated priority access, and additional PC apps and features for $9.99 per month. The free OnLive Desktop app will also be heading to Android soon.