Well, what can we say, but it's finally here.  After almost 8 years of development and millions of lines of code, OnLive, the gaming equivalent of cloud-computing technology is set to take the gaming world by storm on June 17th, coming to both PCs and Macs in the contiguous 48 states at a $14.95 per month base subscription.
The company is partnering in this launch with publishers including Electronic Arts, Ubisoft, 2K Games, THQ and Warner Bros. Interactive Entertainment. The games will also include new releases like Mass Effect 2, Borderlands, Assassin's Creed II, Dragon Age: Origins, as well as a bunch of other titles. CEO Steve Perlman anticipates anywhere from a dozen to 25 titles to be available at launch time, and more after that in the future.
Intially the service will run on Macs and PCs as a browser plugin, but the MicroConsole TV adapter will be slated for release later this year, along with other devices. The service will stream at 720p, but 1080p full-HD at 60 fps will be added "as the bandwidth becomes available".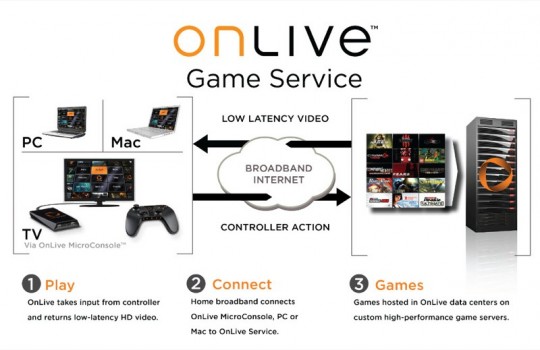 [OnLive]