OnLive And Vizio Planning Netflix Rival Services Tip Insiders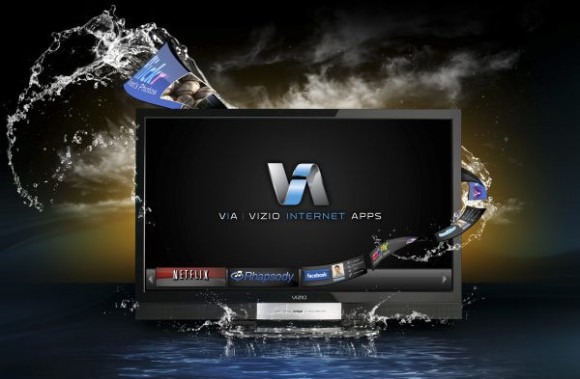 OnLive and Vizio are tipped to be each considering a subscription-based, streaming movie service to individually take on Netflix, according to the WSJ's sources. The shift would add entertainment content to OnLive's streaming gaming service, and fits in with the company's previously-expressed intent to broaden its platform offering; however, Vizio has not previously committed to a movie streaming system of its own, instead relying on Netflix integration – among other services – in its network-connected HDTVs.
The manufacturer is believed to be in early discussions with content providers, though details regarding the negotiations and the identity of the potential partners are unknown at this stage. They're expected to find some degree of favor with content owners, however, believed to be wary of Netflix's rapid expansion and growing dominance in subscription-based digital delivery.
A Vizio HDTV with integrated movie streaming could easily replace a set-top box and offer a more streamlined solution for home users; meanwhile the company could claw subscribers from rivals by bundling access to content with purchases of a new screen. Meanwhile, OnLive's MicroConsole already has HDMI and digital optical audio connections, making it a straightforward media player option.
[via Electronista]