Onkyo Windows 7 tablets make expensive US debut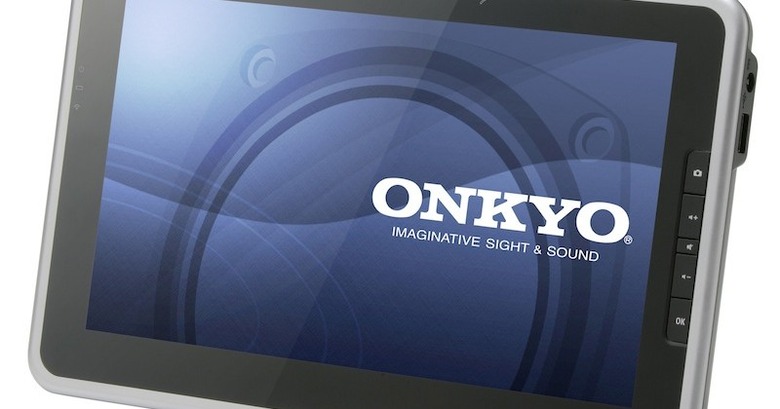 Lenovo may not believe in Windows 7 tablets, but Onkyo certainly do, and you can now buy the hitherto Japan-only slates in the US courtesy of importer Dynamism.  Three models are on offer – the Onkyo TW117A4, the Onkyo TW217A5, and the Onkyo TW317A5 – but you'll need deep pockets given the range kicks off at $779 and finishes up at $1,129.
$779 gets you the TW117A4, with a 10.1-inch 1024 x 600 capacitive touchscreen, Atom N450 1.66GHz processor, GMA 3150 graphics, 1GB of RAM and a 160GB HDD, while $979 steps up to the TW217A5 with the same display but an Atom Z530 1.6GHz processor, GMA 500 graphics and a 32GB SSD.  Finally the $1,129 TW317A5 has a higher-resolution panel, running at 1366 x 768, Atom N450 1.66GHz CPU and a 32GB SSD.  The latter two also have HDMI outputs, and all three will ship in 10-15 days.
[via UMPC Portal]