Onkyo TX-NR809 receiver packs Full 4K upscaling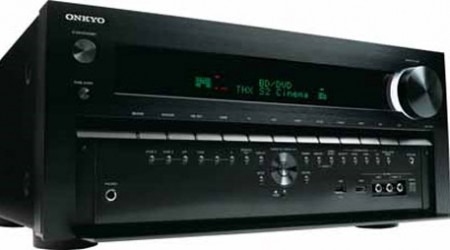 Onkyo has a wide range of home theater receivers and more that it sells. The company makes quality goods in the entry-level all the way to the high-end range where the receivers can run thousands of dollars. Onkyo has debuted a new receiver today called the TX-NR809 and it is packed with all sorts of features and slots into the mid-range. It will land this month and sell for $1,099. The big feature of this will be important to any of you that have a projector in your media room that supports 4K resolution. We have also talked before about a consumer camcorder that can record native 4K resolution video from JVC.
The NR809 will upscale standard 1080p content all the way to 4K resolution so you can enjoy the full resolution of your projector. The upscaling is powered by two upscaling and processing circuits including the Mavell Qdeo and IDT's HQV Vida. The receiver is also packing ISF Video Calibration tech, which is a first for the price point the receiver sells at. The receiver has a front USB port for playing content from a flash drive or an iPod or iPhone. The receiver will also upscale standard def movies and content to standard HD resolution.
The NR809 has 135W per channel and is THX-Select2 Plus Certified. The receiver has seven amp sections that all use the low-negative feedback WRAT tech. Audyssey MultiEQ XT room calibration tech is integrated as well. The receiver has one front and seven rear HDMI inputs and dual HDMI outputs with lossless audio processing. It supports up to 7.1 surround sound and has several other inputs for audio and other components. The receiver is also DLNA certified and Windows 7 certified as well.
[via Onkyo]