Onkyo spits out three new HD home theater receivers - they're a bit on the affordable side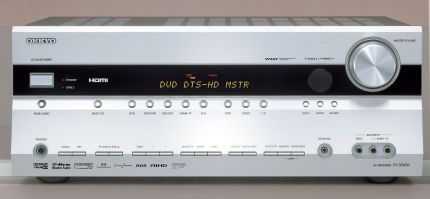 Starting with the TX-SR606, then the TX-SR576, and lastly the TX-SR506, all packing 7.1 capabilities, HDMI ports, Dolby and DTS technologies, and not a single one prices below $500. For Onkyo, the $800 price tag of the most expensive of the three is comparatively affordable.
They make some of the best audio components on the market and as such most of their kit hits well over the thousand dollar price point for each component. Occasionally you can catch one of their cheaper HTIB systems for a reasonable price but those only give you a small taste of what the company's entire offerings are capable of.
Now, back to these three units, they all push out either 130 or 140 watts per channel which should be more than enough to drive your speakers, they all have 3 HDMI inputs, and they support the following audio technologies: Dolby Digital EX, Dolby ProLogic IIx, DTS-ES, DTS 96/24, and DTS Neo:6. The top of the line of the three, the TX-SR606 also supports Dolby TrueHD and DTS-HD Master Audio as well as Dolby Digital Plus, DTS-HD, Bi-Amping capabilities, and video upscaling to 720p or 1080i.
All of the receivers are optimized for MP3 and AAc tracks and include Audyssey Dynamic EQ loudness correction, so your audio sounds less crappy when compressed. All of them are also iPod-Compatible and the TX-SR606 also has RIHD functionality. All three will be available next month in your choice of Black or Silver, for a quick price recap, the 606 is about $800, the 576 is about $600, and the 506 is about $500.
[via TechDigest]