Onkyo promise Blu-ray player before end of year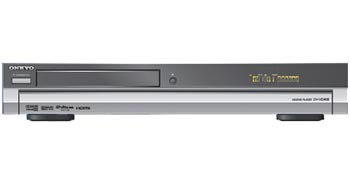 Having hopped resolutely onto the HD-DVD bandwagon – and then promptly jumped back off again when the format started to slide – Onkyo is stepping back into the high-definition home entertainment market with their first Blu-ray player.  Details are scant (including an absence of pictures – don't Onkyo know that nobody reads any more?) but they've confirmed that the new player will go happily hand-in-hand with their latest AV receivers.
That means full HDMI, support for 1080p high-definition video and, when it comes to surround sound, Dolby TrueHD and DTS-HD Master Audio catered for.  It's expected later this year.
Onkyo will likely be hoping for better sales success than with their HD-DVD machine.  Only 2,000 of the DV-HD805, which cost $899, were apparently sold.