Onkyo NCP-302 Wireless Multi-room speaker rocks with dual 3-inch woofers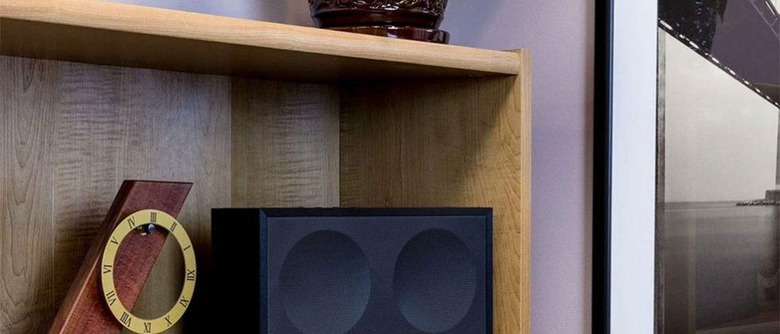 Onkyo is set to debut a new multi-room wireless speaker at CEDIA 2016 called the NCP-302 along with some other new products. The NCP-302 speaker is designed to support a wide range of wireless protocols to allow it to work with just about every method of streaming and major service out there. Supported protocols include FireConnect, DTS Play-Fi, AirPlay, Google Cast and Bluetooth.
The NCP-302 also supports also supports a variety of streaming services right out of the box including Spotify, Pandora, and Tidal. Inside the speaker, enclosure hides a pair of 3-inch woofers and a 1-inch tweeter. The cabinet is made of wood and there are direct access buttons on the outside.
Those buttons give easy and direct access to play/pause, input selection, and there is a volume knob. The speaker also has Ethernet connectivity and a 3.5mm input for devices that lack wireless connectivity. The Ethernet connection is important for homes or offices where WiFi signals have a problem getting to every nook and cranny where you might want to listen to music.
Onkyo has several different products that it will be showcasing at the showing the latest RZ series AV received and controllers. That will include the 11.2 channel TX-RZ3100 Network AV Receiver, the 9.2 channel TX-RZ1100 Network AV receiver, and the 11.2 channel PR-RZ5100. Those receivers are all built with custom integration in mind and are backed by 3-year warranties. A slew of other Onkyo products will be on display at the CEDIA show this year including digital audio players, a CD player, and amplifiers.
SOURCE: CE-pro.au