Onkyo MX1007A4 netbook: 14.4hrs runtime but slow CPU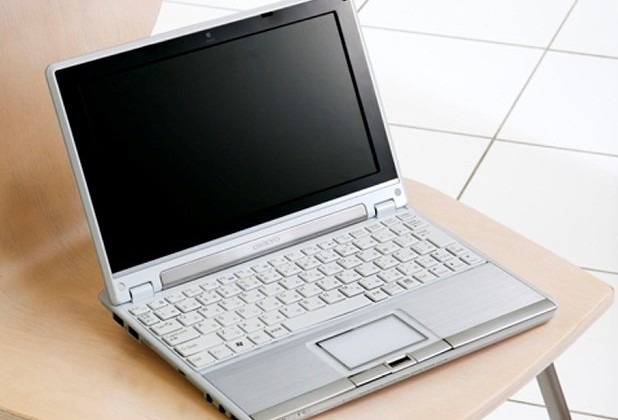 Onkyo Japan have outed their latest netbook [pdf link], the 10.1-inch MX1007A4, and according to the company it's capable of 14.4 hours of runtime from a single charge.  That's partly because, rather than an Atom N450 processor, the MX1007A4 gets Intel's 1.2GHz Atom Z515 chip paired with 1GB of RAM; it's a more frugal setup, certainly, but we have our doubts about performance.
Other hardware includes a 250GB hard-drive, WiFi b/g and Bluetooth 2.1+EDR, and the whole thing tips the scales at 1.16kg.  There's also a webcam, fingerprint biometrics and a memory card reader, together with two USB 2.0 ports, audio in/out and ethernet.
Our experience with the Z-series of Atom chips is that multitasking can quickly become even more of a chore than on a regular netbook; it's all well and good having a machine that can last through a full work day and beyond, but if you're sat waiting for the CPU to churn for half that time then it's not particularly efficient overall.  No word on pricing as yet, but the Onkyo MX1007A4 will launch in Japan on April 10th 2010.