Onkyo debuts new HT-RC260 and HT-RC270 home theater receivers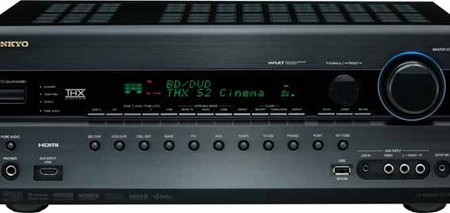 Onkyo has unveiled a pair of new home theater receivers that slot into their line in the mid-range of their offerings. The two new receivers include the HT-RC260 and the HT-RC270 receivers. Both of the receivers have many of the same features including 7.2 channel sound capability.
Both of the receivers are also 3D ready with support for HDMI 1.4a. Other common features include Dolby TrueHD and DTS-HD Master Audio. The receivers also feature Audyssey DSX and Dolby Pro Logic IIz along with a Faroudja DCDI Cinema processor with 1080p upscaling from any source resolution.
The RC270 offers more than the RC260. The 270 also features THX-Select 2Plus certification and an Audyssey MultiEQ for room equalization. It is also network capable and supports DLNA 1.5 and Windows 7 for PC audio and Internet radio from services like Pandora and Rhapsody. The RC260 sells for $499 and the RC270 is $849 with both units available right now.