Onkyo debuts CS-345 iPhone/iPod audio system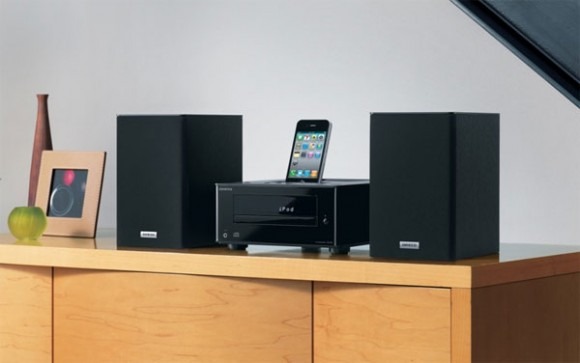 Onkyo has quite a name for itself in the audio market and makes products ranging from home theater receivers to stereo gear. The company also offers its wares in a large range of prices as well. The latest new product from Onkyo is a new home audio system for dockable iPhone and iPod devices. The system is called the Onkyo CS-345 Mini System.
The little stereo system has a dock on top for the iPhone and iPod models, a CD player, and an AM/FM tuner. The system has a digital amp inside and the speakers are a pair of 2-way bass-reflex units with high output levels. The system doesn't take much room on the counter or desk either. The MSRP for the stereo system is $299. Inside the bass reflex enclosures is a pair of 4-inch woofers.
Each of the speakers has its own dome tweeter for high range sounds. The speakers are matches to the amp for lower distortion. The dock will support most all dockable iPods and it has a video output for the iPod and iPhone to shoot content out to the TV. The CD player does support MP3 devices and it has a stereo input for non-dockable smartphones and MP3 players. The stereo also sports a subwoofer output and has a front headphone port. The system is available now.