Onimusha: Warlords is coming to modern platforms nearly 18 years later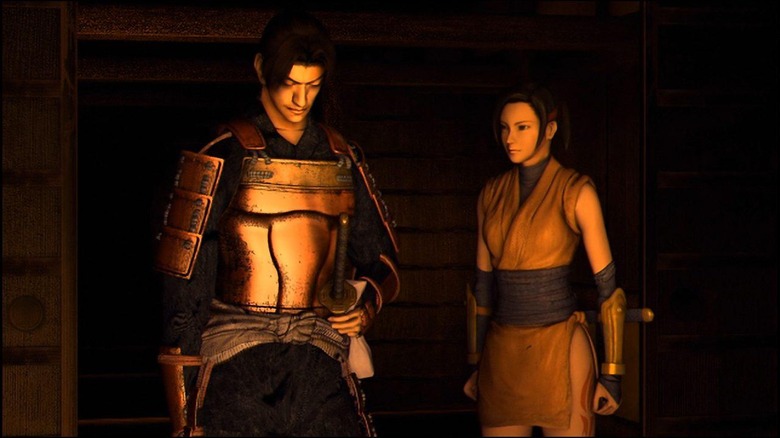 Here's an announcement none of us were expecting: Capcom has revealed that it's reviving the Onimusha series. It's been a long, long time since the last Onimusha game, so to hear that Capcom will be revisiting the series definitely comes as a surprise. We're not exactly getting a new Onimusha game; instead, Capcom will take us back to the title that started it all, announcing an enhanced port of the original Onimusha: Warlords for modern platforms today.
While this won't be a ground-up remake, Capcom will be still be making a few improvements to the game. Onimusha: Warlords is getting a coat of HD paint for this re-release, along with widescreen support that's more or less necessary these days. The game is getting analog stick support too, along with a new Easy Mode, which allows people who may not be familiar with the Onimusha series to get their feet wet before diving in head first.
One interesting thing to note is that Capcom says this re-release will feature a "new soundtrack," so it sounds like that's one aspect that will be entirely reworked. Other than those new features and tweaks, however, this should be the same game that you remember from 2001.
It's interesting to hear that Capcom is revisiting Onimusha: Warlords, as the series has largely laid dormant since 2006. Perhaps Capcom is using this re-release as a way to gauge if there's any remaining interest in the series? That's a question that probably won't receive an official answer, but it isn't hard to imagine Capcom considering making a new game if this port of Onimusha: Warlords sells well.
In any case, Onimusha: Warlords will launch on Nintendo Switch, Xbox One, PlayStation 4, and Steam on January 15, 2019. It comes with a price tag of $19.99, and here in North America, the Xbox One and PlayStation 4 versions will be available on physical media. Are you going to check out Onimusha: Warlords when it heads to modern platforms next year? Head down to the comments section and let us know!