OnePlus Two coming in Q3 2015, report says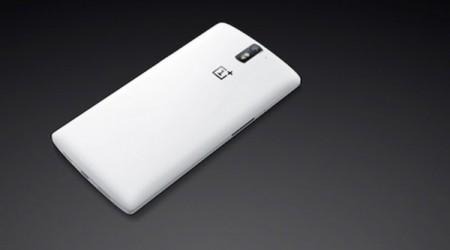 Do the math: after the One, there's a Two, right? A new rumor says as much, and that OnePlus, makers of the highly desirable (but hard to get) One will be rolling out the successor to that device, of course named the Two, next year. In the report, we also get a glimpse of what the Two will have under the hood. We also get an idea of what pricing might be, and if it's true, the honeymoon period is over.
The impressive One is slowly fading in the spec race as new SoCs like the Snapdragon 810 enter the space. To that, OnePlus is said to pack a Snapdragon 805 under the screen of the Two. That sounds great, save for the launch timeframe.
The OnePlus Two is said to launch in Q3 2015 — plenty of time to have a Snapdragon 810, if you're into bleeding edge specs. We won't turn our nose up at the 805.
In addition to the beefy processor, the Two is believed to have 3GB RAM, a 5.5-inch Quad HD display, and 32GB memory included. A 16MP rear camera compliments a 5MP front-facing shooter, and it's all powered by a 3,300mAh battery.
OnePlus Two pricing, however, will check in a full $100 more than the One. That puts it at $400 or so, which is still a really attractive price-point, but not quite the leg-sweep we saw with the One. So long as OnePlus gets it together with availability this time around, the extra spend won't matter much at all.
Source: Mobile Burn