OnePlus TV will also integrate with Amazon Alexa skills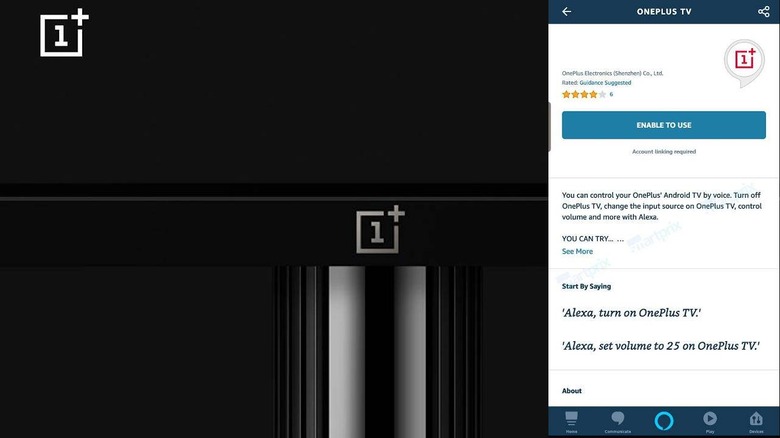 We may receive a commission on purchases made from links.
OnePlus is launching its own smart TV, that much is already an established fact. What isn't yet completely known is what form it will take, both in terms of hardware and software. The company has talked a lot about how the OnePlus TV practically takes Android TV to the next level, focusing on its very close relationship with Google. What it hasn't been really talking about is how close it also is to Amazon to the extent that the smart TV is even getting its own set of Alexa skills.
On the one hand, it's not that surprising given how the OnePlus TV is expected to be an Amazon India exclusive. But selling through Amazon exclusively doesn't necessarily equate to getting into its good graces in its other products. It turns out, the OnePlus TV does have some special treatment after all.
A new Alexa Skill made for the OnePlus TV just recently appeared on the Amazon India Skill store . While it's not exactly an earth-shattering discovery, it does reveal OnePlus' collaboration with Amazon, something it hasn't talked about compared to Google and Android TV. Getting OnePlus TV skills is not something a developer can simply do without Amazon's certification.
The OnePlus TV Alexa skills would allow any user with both a soon to be launched OnePlus TV and any Alexa-enabled device to control the former using voice controls. The range of abilities includes turning the TV on and off, changing the channel, and even changing the input source. The skills listed also reveal that the Android TV will have some compatibility with Apple TV.
The skills are visible and available only on Amazon India which isn't entirely surprising since the TV will launch there initially and exclusively. Of course, being an Android TV, the OnePlus TV can also be controlled via Google Assistant, or at least one presumes so. It wouldn't be surprising either if OnePlus introduces its own voice controls as part of its promise to offer a better user experience.