OnePlus: the unexpected rise of a new superstar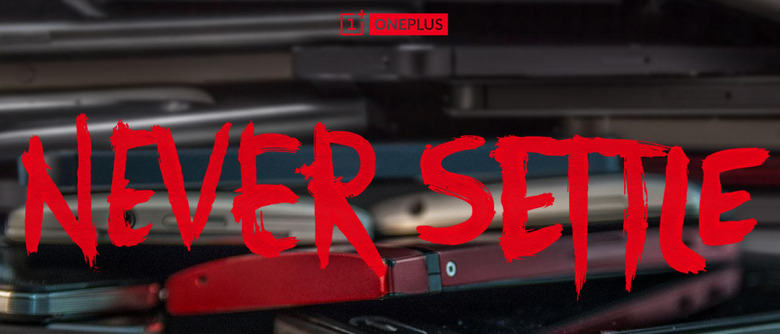 There are literally dozens of smartphone brands in the market today, even more so in China, where the mobile market thrives on cheap components and knock off designs. That is why very few smartphone makers from that region ever gain international renown. Even the likes of OPPO and Vivo, long time players in this game are overshadowed by the big league players. So when a never before heard Chinese startup named OnePlus dared to challenge the status quo, some wonder if its execs were smoking something. It turned out, it wasn't all hot air after all.
How OnePlus took the market by surprise
The company's history and its four smartphone products are well documented by the Internet, especially by us here, so we won't repeat it. Instead, we'll take a look at the rather unique, and sometimes controversial, steps OnePlus took to get where it is now, as one of the Android world's well-known brands, rubbing shoulders with the likes of Samsung, LG, and fellow Chinese company Xiaomi.
20th century marketing
OnePlus is a very young and small company, so it is rather surprising at how fast it catapulted to fame. But being young and small meant it was free to be agile. It could change strategies more easily that multi-national corporations. And it had a firm grasp of the new trends in marketing.
OnePlus itself admits it doesn't have the giant marketing budget of its rivals, and yet it has successfully gotten its message and its products across quite well. While its rivals still relied heavily on traditional channels, OnePlus embraced and exploited the speed and ferocity of social media. A single post that gets retweeted and reposted a thousand, even a million times, shouts louder than a PR page. And OnePlus definitely knows how to shout.
Aggressive marketing
OnePlus is perhaps one of the unsung geniuses of marketing stints and stunts. It may seem humble and modest in its push, but it is actually rather aggressive underneath. It dared to challenge the status quo of powerful but expensive flagships and affordable but lackluster smartphones, promising consumers hungry for a change that they never have to settle again. It challenged and inspired loyalty by telling those users to smash their past and look forward to new and better things. And it called on blind faith to get those fans to put their money where their mouths are, even before they knew with certainty what they were getting into.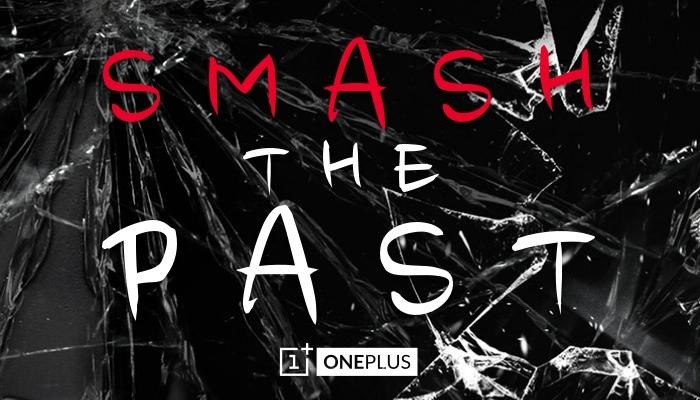 These are words and actions you won't find in any of the "old guard". They have reputations to keep and lawsuits to fend off. OnePlus wasn't scared to take the risk, and, luckily for it, it paid off.
A dangerous game of supply and demand
Perhaps the most aggressive and also the riskiest strategy OnePlus used was its invite-only system. The company will most likely deny it was a marketing strategy, but it might as well be. We give them the benefit of the doubt that foul play involved with regards to the supply of smartphones vis-a-vis the demand for them. But beyond the mere game of statistics and logistics, the invite system played a dangerous game of impressions.
When something is seen as limited, it automatically gets a higher appraisal, whether the person looking is actually interested in the item or not. Even more so when the person is actually dying to get it. And the more people are waiting in line, the more in demand the product seems from the perspective of outsiders and those wanting to get in. A donut shop was once accused of intentionally serving slow in order to have a longer queue. Passersby would naturally presume there was high demand for those donuts and would be tempted to try it out sometime.

Of course, such a strategy could have backfired, and OnePlus did dodge the bullet a couple of times already. Long lines also produce disgruntled customers, and the company was in fact chided numerous times over its exclusive club, yet another thing that no traditional OEM dared to do. OnePlus has finally removed that limitation, but now it is beset by other problems.
Respectable products
The best marketing in the world would have been naught and even used against you if you failed to deliver on your promises. To its credit and good fortune, OnePlus lived up to expectations. Mostly. Its smartphones were far from perfect and some even went as far to conclude that the company had to cut corners. But as far as delivering a smartphone that had higher quality and specs that most "Chinese" smartphones at the same price, OnePlus definitely met its goal, though perhaps not to the complete satisfaction of everyone.
The OnePlus One definitely lived up to its name as a flagship killer. It was easier to do so spec-wise as the baseline, by today's standards, were quite low. The OnePlus 2 was a bit more controversial as it increased the price tag, which OnePlus justified by pointing to the even higher specs. Many made noise about the removal of the NFC in favor of a fingerprint scanner, though in retrospect the latter might indeed have more uses today. The OnePlus X, which is practically discontinued, is an odd one, almost feeling like a OnePlus One Plus.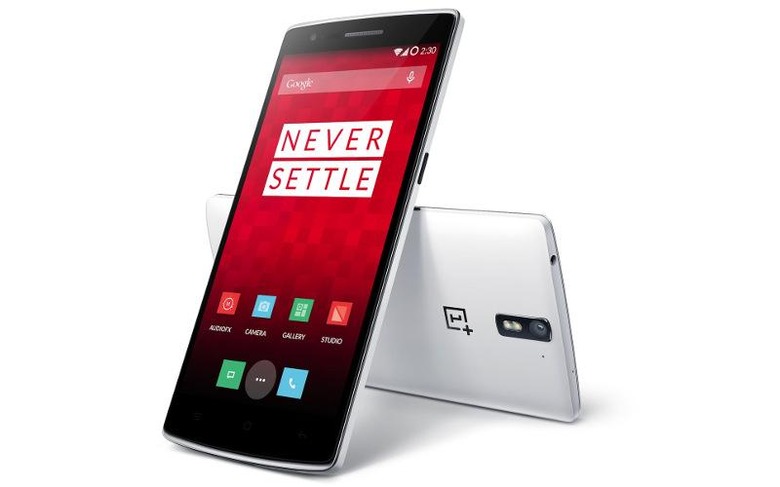 Which brings us to the OnePlus 3, which heralds a new era for the company and is probably the most controversial yet. OnePlus has formally removed the invite-only system, now confident in its ability to fill in orders, though it is still in short supply. For a third time in a row, almost like HTC, the screen remains in the 1080p category. But most contentious perhaps were the RAM management and lack of sRGB options, which OnePlus is now addressing with an OTA update. Those, however, were initially used as evidence of the company "cutting corners" to keep prices low. For OnePlus, it's a delicate balancing act to prioritize user experience over numbers and benchmarks.
Direct lines of communication
Through thick or thin, OnePlus maintained open and direct lines of communication with its customers and fans. Of the other top smartphone brands, only Xiaomi is known to do likewise. It paints the picture of a company that is willing and ready to listen to feedback, whether positive or otherwise, and one that can quickly give a response. But while that is a net positive, as we shall see, it might turn out to be a liability later on as well.
Wrap-up: Growing pains
Fame has its price. Being the center of attraction also paints a large target on your back. And when you set the bar higher, you better be able to meet or even surpass it yourself. The OnePlus of 2014 isn't going to survive in the markets of 2016 and onwards. The company might already be feeling that as it grows larger and larger. OnePlus has already had a few missteps before, and its bound to make some more. But that's just part of growing up.
OnePlus' biggest problem will be one of scale. Some of the things that worked for it might no longer apply once it become a giant itself. It has already shed off its aura of exclusivity and now has face orders head on. It claims to have learned enough and grown enough to rely on a traditional way of filling orders. That said, it's still a small company in comparison, so it remains to be seen how this plan plays out.
Communications with customers might also not scale well. For now, OnePlus' customer base is significantly smaller. It can afford to still have direct lines. The more that grows, however, the less it might be able to catch up. And users who were used to the company's "personal touch" might suddenly feel left out in the cold. That said, Xiaomi has managed to maintain those lines of communications to date, so it's not entirely impossible. It'll just be difficult.
Suffice it to say, OnePlus faces a tough road ahead if it wants to retain its title of being a flagship killer. The specs gap between smartphones is getting narrower, and more and more of its fellow Chinese OEMs are making it big in the international market. There will come a time when even Xiaomi decides to let loose its smartphones everywhere, including the US. Here's to hoping that OnePlus, amidst tighter competition, will be able to "Never Settle".