OnePlus Reveals A Load Of OnePlus 2 Tidbits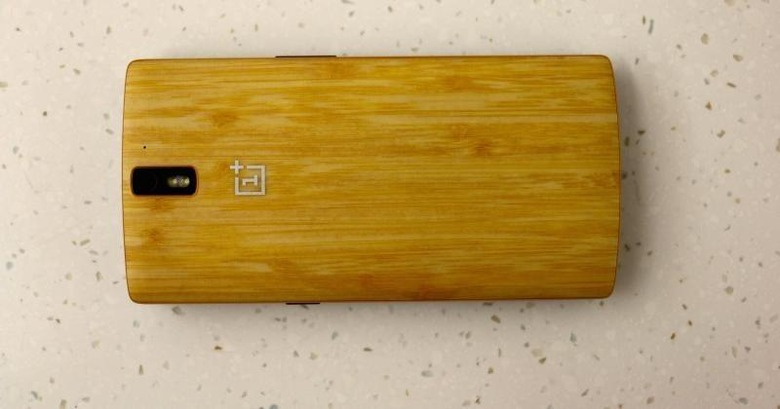 OnePlus just recently admitted that it doesn't have a lot of muscle as far as traditional marketing goes, so they use the next best thing: hype. After a series of breadcrumbs teasing some of the features of its upcoming OnePlus 2, the startup has taken to Reddit in a (now revived) AMA session to reveal a few more. Taking some tidbits with a grain of salt, the OnePlus 2 could be yet another David to the industry's Goliaths. Presuming, of course, the company can deliver not just the promises but less bugs as well.
A few days ago, OnePlus revealed that its next smartphone would have 4 GB of RAM. Or at least one version of it. There is still some rumor that multiple models will be launched, some with less premium features. In any case, the 4 GB RAM might somewhat justify the "less than $450" price tag that founder Carl Pei promised. Here's another one that could explain the price tag: a 3,300 mAh battery to power it up.
That's definitely one of the larger capacities we're going to see in most smartphones, but that does bring up the question of size. Will the OnePlus 2 be bigger than its predecessor. The answer is a no and maybe. According to OnePlus' David S., there is a OnePlus 2 lying beneath the OnePlus One pictured above. And no, it's not the table. Officially, the OnePlus 2 won't be bigger, but that doesn't satisfactorily answer if it will be thicker.
As for sensors, OnePlus officially dismisses some rumors outright. The fingerprint scanner will be a physical one and not Qualcomm's ultrasonic-based technology. There will also be no heartrate sensor, which apparently isn't that popular among OnePlus' fan base anyway. OnePlus is still being mysteriously silent about its display and camera, which might be contentious issues this part of the year. Based on Reddit sentiment, however, users prefer a decent Full HD display with equally decent battery life over a short-lived QHD one.
Although OnePlus will be unveiling the OnePlus 2 on July 27 over virtual reality, it isn't excluding everyone else. There will be an app that both VR and non-VR users can enjoy, though no further details were offered. OnePlus promises that StyleSwap covers will be much better this year, after a rather disappointing market performance on the One, with 5 covers immediately available on launch. The one thing that fans and interested buyers might not have wanted to hear was OnePlus confirming that it will be sticking to its invite-only system yet again, though with a promise that it will be better than the last time.