OnePlus One rumored to be like OPPO Find 5, custom CyanogenMod 11S teased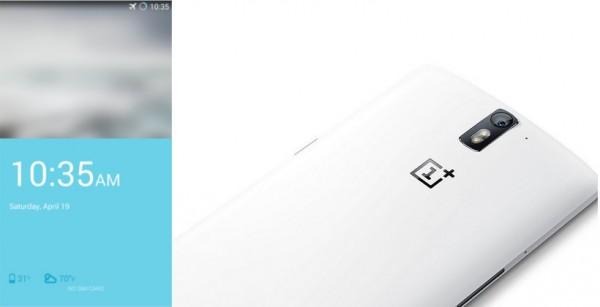 Fledgling smartphone company OnePlus is about to show its cards in around two days and it has managed to build up enough hype around its first smartphone to have an audience when it does so. But will the OnePlus One make the big splash that its creators hope it will, or will it just be a big dud?
If the latest rumor about the device turns out to be true, then it might end up disappointing those who have held up hope for this newcomer. The smartphone is supposedly similar in size and design with the OPPO Find 5 that was unveiled way back in December OnePlus traces its roots back to fellow Chinese company OPPO and both devices are believed to sport the same Sony IMX214 13 megapixel sensor for the rear camera.
But perhaps more importantly, both have 5-inch bodies and sport 1080p screens. However, OnePlus has long been boasting about the fact that it managed to squeeze in a 5.5-inch 1080p screen inside the 5-inch frame, contradicting this rumor. The source of the rumor does note that this bit could have been an intentional red herring to build up hype around the launch.
Moving to the software side of things, OnePlus itself has shared some photos that give a foretaste of CyanogenMod 11S running on the smartphone. The "S" in the name is supposed to signifiy that it is a custom variant that was designed specifically for the OnePlus One. Early this year, the newly formed Cyanogen, Inc. revealed OnePlus as its second hardware partner, OPPO being its first. The fruits of that collaboration, currently still labeled as "pre-production", can be seen here, sporting a flat design in some areas and a heavily-customizable theme engine. Perhaps most interesting is the fact the OnePlus shows both a display without software navigation buttons and one with the panel visible. It could have been just a mistake, but OnePlus didn't remove the erroneous one.
The OnePlus One is schedule to make its debut on April 23. Those who have been following the industry will most likely be keeping an eye on this new contender in the mobile race. OnePlus has, unsurprisingly, promised a lot of things, combining the best Android version and what it considers to be the best hardware to go with it. But as always, it's easy to make promises or marketing statements but living up to the hype, not to mention the consequences of failure, is a different story entirely.
SOURCE: OnePlus, OnePlus Bulletin Board