OnePlus One Mini allegedly surfaces in two photos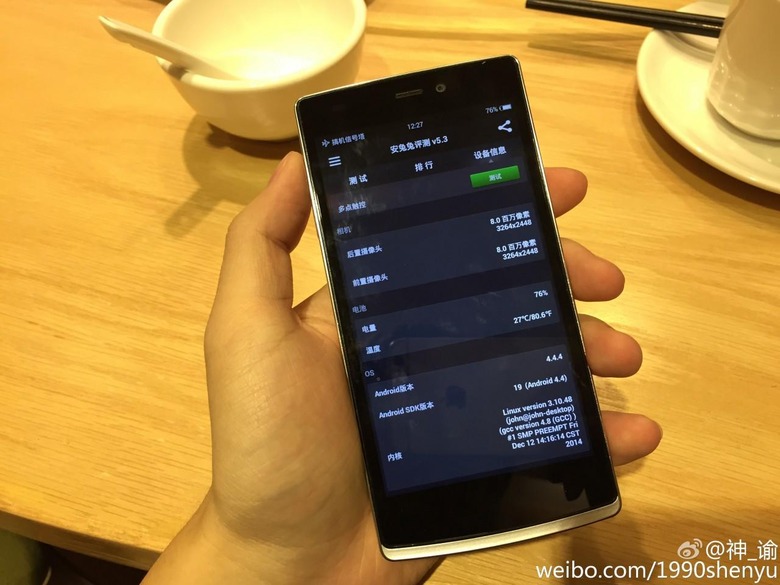 OnePlus recently teased on its Google Plus page plans to do something tomorrow — likely introduce a new device. Ahead of it is a new leak that might clue us in on what to expect: the OnePlus One Mini, or whatever it might be called. Two images have surfaced showing a OnePlus handset with a 5-inch display and white backing, both of them having been posted over on Chinese website Weibo. If this is the device we'll be seeing tomorrow, OnePlus teases: "We've got 10,000".
Not many details about this newly surfaced phone were revealed, but a couple tidbits of information include that the alleged OnePlus One Mini has a 5-inch display, which is smaller than the OnePlus One's 5.5-inch screen.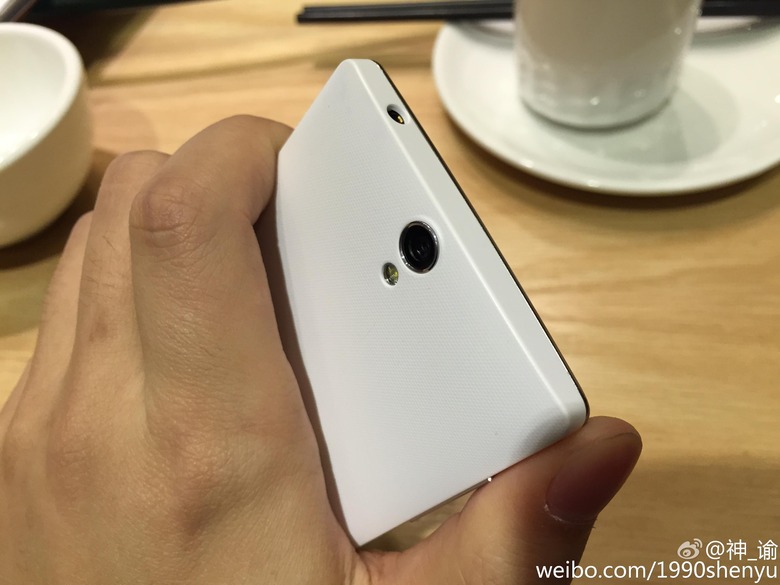 In addition, the featured phone also is apparently powered by a Qualcomm Snapdragon 615 SoC, and includes two 8-megapixel cameras. There's Android 4.4.4 listed visible in the screenshot. Of course, take it all with a grain of salt — nothing official says this is OnePlus's next phone.
If this is the handset we'll be seeing tomorrow, it'll certainly be a bit of a change over its older sibling. As always, stay tuned and we'll have all the official details for you when they drop. Until then, check out the timeline below for related news.
VIA: GSMArena