OnePlus launches its own installment strategy in the US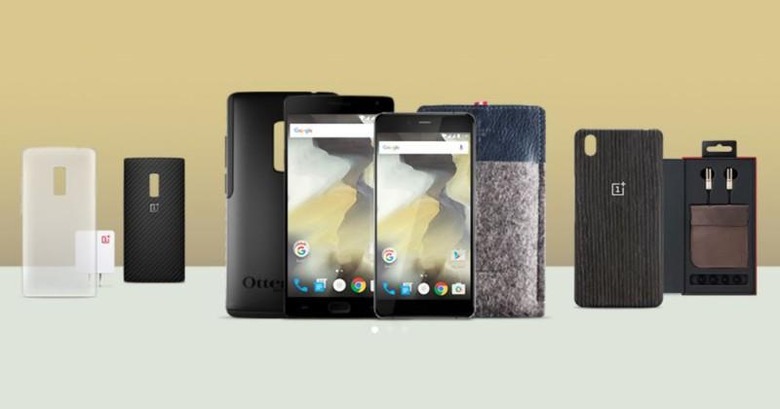 If you are a relatively less known, or smaller, manufacturer, your chances of getting into a carrier's portfolio are relatively slim. That is why certain smartphone companies prefer to sell their wares unlocked and directly to consumers. But even though carrier subsidies are receiving a lot of criticism these days, the allure of not paying the full price upfront is still strong. That is why OnePlus is rolling out its new installment plan in the US in an attempt to convince buyers to forego the usual carrier purchase for a supposedly cheaper deferred payment plan.
While purchases from carriers do seem lower, you do end up paying more in the end. In addition to a slight bump in the price of the device itself, you are, of course, also paying for a data plan. It also means that you are practically locked to the network for a period of time usually two years. For those with carrier loyalties, that might not be a problem. But many users nowadays do find that arrangement a bit suffocating.
OnePlus is presenting its installment plan as a more "truthful" option, which isn't really that surprising. You are, after all, only paying for the device so there are no hidden charges. You are also not getting any data allocation whatsoever, so you'll have to find a source for that yourself. The advantage is that you're free to choose on your own and even switch between networks as you please.
The installment plan covers anything you can buy from OnePlus.net above $99, which, of course, covers the smartphones but also accessories. At least theoretically, as there are very few, perhaps only one, that hit the $99 mark. The plan also requires the use of PayPal Credit to make the installments. You also get to choose for how long you'll be paying for the item, split over 6, 12, or 18 months. Interestingly, OnePlus says that buyers also have the option to pay for the full price of the device later on. Of course, you will still end up with a total that exceeds the normal retail price, but some might be more willing to pay $22.60 a month for 18 months rather than a full $349 for a OnePlus 2. The OnePlus X, on the other hand, starts at $16.12 for the same period.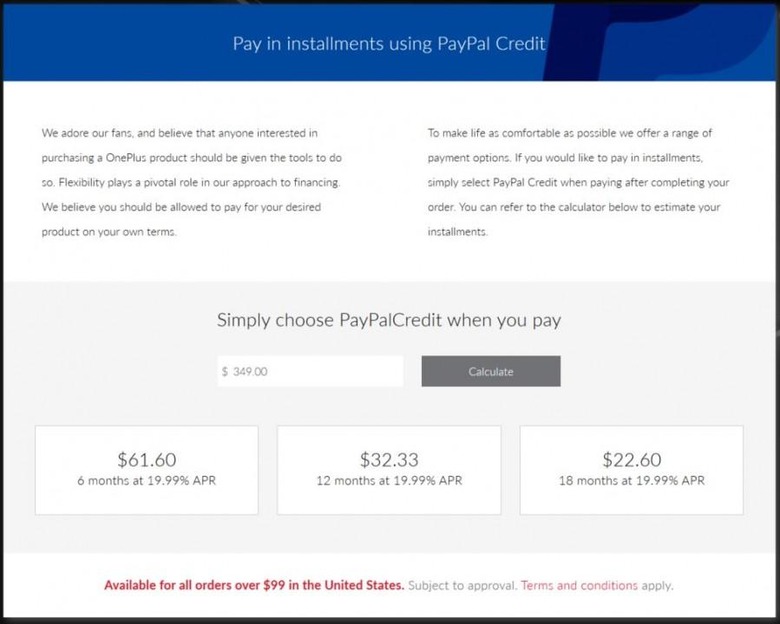 With this installment plan, plus the On-Guard warranty launched last November, OnePlus is practically presenting replacements for the usual benefits of carrier subsidies, sans the data plan of course. These strategies are meant to wean consumers away from carriers and directly into the arms of manufacturers. Which, of course, also means that manufacturers get the profits directly as well.
SOURCE: OnePlus