OnePlus hands out alpha version of new custom ROM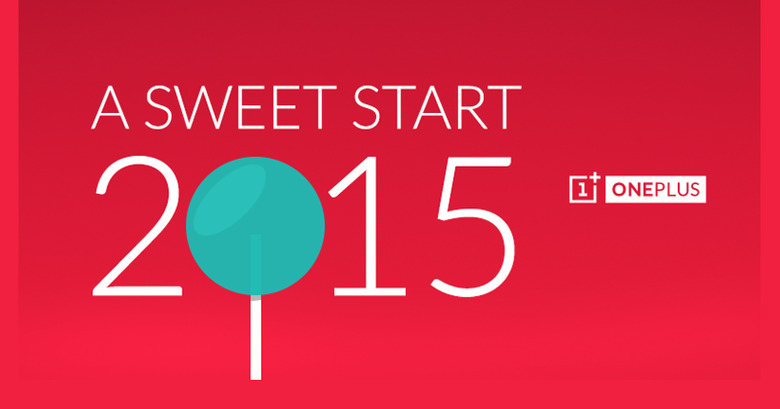 OnePlus is definitely one company that will want to leave behind the problems of 2014 and look forward to the opportunities of 2015. In trying to start the year right, the Chinese startup is giving its fans a rather small taste of what is to come, specifically, the new custom ROM that it will be developing independent of its former partner Cyanogen. Though still bare and unexciting, this new ROM brings the promise of two things: Android Lollipop for the OnePlus One as well as a new user experience for its owners.
It's a bit difficult to talk about OnePlus' new ROM direction without bringing up the loss of love between OnePlus and Cyanogen, Inc., especially in India. OnePlus has aired its dismay and hurt feelings at Cyanogen's betrayal, for lack of a better word, and decided to go on its own in the future with an Android ROM of its own. But the issue has gone beyond bitter words. Together with OEM Micromax, the three will be facing each other in India's courts in the coming days.
OnePlus warns its users that the current state of the ROM doesn't yet represent the company's vision for its own Android experience. In fact, the current state is almost exactly like a pure AOSP (Android Open Source Project) experience, which is even more bare than the one you'd see on a Nexus device. That said, it represents the foundations on which OnePlus will be building its new identity. What that new identity will be remains shrouded in mystery other than the promise of a customizable, bloat-free, simple Android experience.
OnePlus One owners who want to take a venture should know what they are in for. Installing this pre-release ROM is exactly like installing any other custom ROM. For this process, TWRP (Team Win Recovery Project) is the recovery of choice. Users will have to download the OnePlus custom ROM image and flash that unto their device, effectively wiping out any data on the smartphone. For the best experience, OnePlus recommends installing Google's suite of apps and services, collectively called Google Mobile Services (GMS) or GApps in custom ROM parlance, though it doesn't provide a download link for GApps and users will have to hunt those down themselves.
SOURCE: OnePlus