OnePlus dual phone strategy is going to continue due to successful sales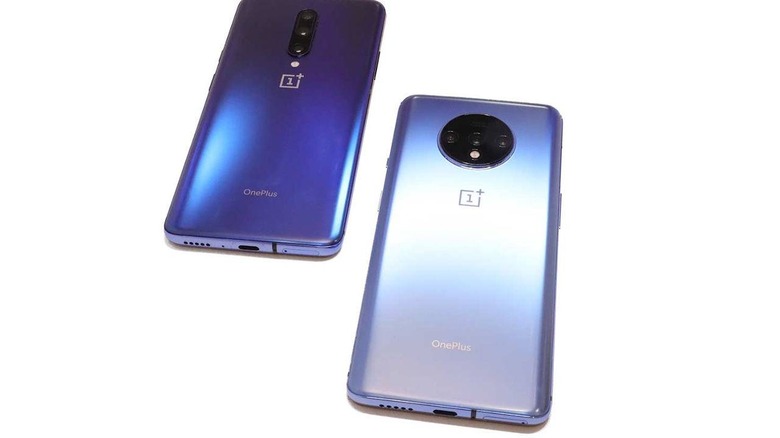 If you thought that OnePlus' "Never Settle" motto also applies to its release strategy, think again. For the first 3 generations, it seemed that it defied the business practice of launching multiple phones a year. That changed with the OnePlus 5T and then again with the OnePlus 7 this year when the company launched two phones at the same time (and two more under the "T" series). If you have been confused by that strategy, better brace yourself because the company's CEO revealed it won't be changing course any time soon.
On paper, the strategy may not be so hard to understand. Near the beginning of the year, OnePlus launched the OnePlus 7 and OnePlus 7 Pro, the latter naturally offering a bit more features at a higher price. Then, just like in the past two years, it recently launched the OnePlus 7T and OnePlus 7T Pro, either a half upgrade or a full one, depending on where you're coming from.
What makes this strategy slightly confusing is where OnePlus makes which models available. It also keeps customers wondering if their phone will suddenly become outdated in just six months, almost like what happened with the OnePlus 5T. Now OnePlus fans will have at least four phones to choose from each year, not counting McLaren and special editions, making the decision-making process a tad more complicated.
Despite that, however, it seems the strategy is actually working to OnePlus' benefit. Speaking to the Times of India, CEO Pete Lau explained that the rationale for the dual product strategy was to offer the best experience at different price tiers. The OnePlus 7 Pro, he explains, would have been beyond the reach of many in India. In other words, the company is offering a OnePlus phone no matter what your budget is.
Given how well its phones are selling, it's no surprise that Lau says that the company will stick to that strategy for now. It definitely seems to be in line with what the top players are doing, with Samsung, Apple, and Huawei offering no less than three premium models, sometimes even twice a year.