OnePlus Concept One phone could be a foldable but don't get your hopes up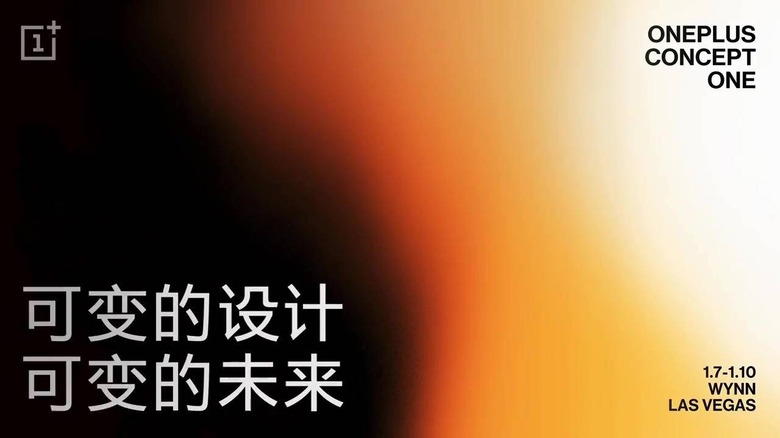 It's hard to believe that OnePlus just celebrated its sixth birthday when it feels like it was only yesterday when it started challenging the big boys in the smartphone market. Save for things like its DASH, formerly Warp, fast charging tech, the company's biggest innovation in the industry has been the combination of premium specs, decent software, and a price to die for. Come CES in next January, however, it will try to showcase it can also take on the industry giants in innovation but don't hold your breath that it will be something you'll be able to buy.
With six years and twelve smartphones behind it, OnePlus has probably proven to the market that it can keep up with the major players in terms of production and upgrades. Now, however, it has to prove that it can do more than just make phones but even lead the pack in terms of new technologies both for the near future and even the distant future. In other words, it's time for it to make a concept smartphone.
The company posted on its Weibo account a very cryptic teaser for a Concept One, its first concept device, that's set to be unveiled at CES in January 2020. The short clip doesn't really tell much nor gives any clue, at least not one that we can immediately discern. That, unfortunately, leaves plenty of room for speculation.
A mid-range or 5G OnePlus phone already exist so that's out of the running. There's always everyone's favorite foldable or even dual-screen phone and OnePlus definitely has access to resources need to make that possible. That presumes this Concept One is a phone in the first place. OnePlus has also dabbled outside that market with drones, smart TVs, and pianos so it's pretty much fair game.
OnePlus may show off something jaw-dropping next month but don't expect it to be the next OnePlus product just yet. The company's core business still revolves around making premium smartphones more accessible and a concept phone is often the exact opposite. That said, it is also the perfect way for OnePlus to show it's not a one-trick pony without actually committing to making anything.