OnePlus 8 to feature 120 Hz 2K screen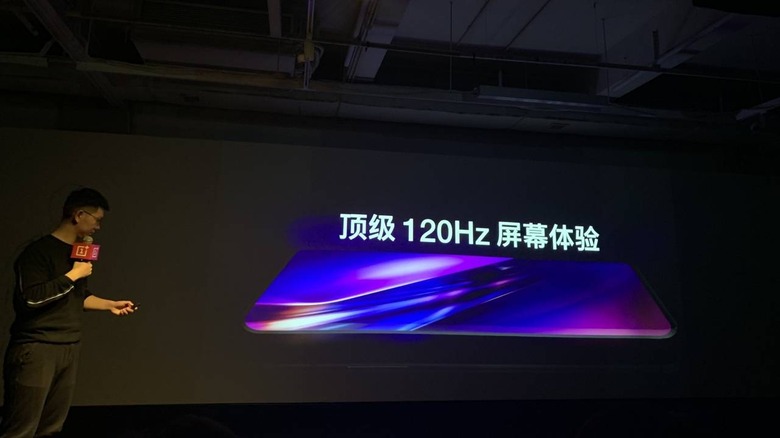 It feels almost like yesterday when OnePlus burst into the smartphone scene with a "Never Settle" slogan and a flagship that nearly matched the big boys of the market at only half the price tag. Since then, the upstart startup has positioned itself as an innovator, something it tried to do again at CES 2020 last week. Not content with its disappearing camera trick, the company has now revealed yet another technology milestone for the company, one that could at least see an actual implementation in the upcoming OnePlus 8.
The orange phone that OnePlus showed off in Las Vegas was, after all, just a concept. The OnePlus Concept One showcased an electrochromic glass that practically hid the cameras when not needed but also provided a "half step" visibility that, in effect, provided an ad hoc ND filter. There's still some debate on the usefulness of such a feature but, since it's just a concept, OnePlus is in no hurry to mass-produce it.
The screen technology the company just announced to a small circle of media is almost the complete opposite. It is low-key, unexciting, and quite possibly ready for its next smartphone. In essence, it is a 120 Hz screen with a 2K resolution and a boasted 240 Hz sampling rate, a half-step up from the 90 Hz 2K "Fluid AMOLED" screen it put on the OnePlus 7T Pro late last year.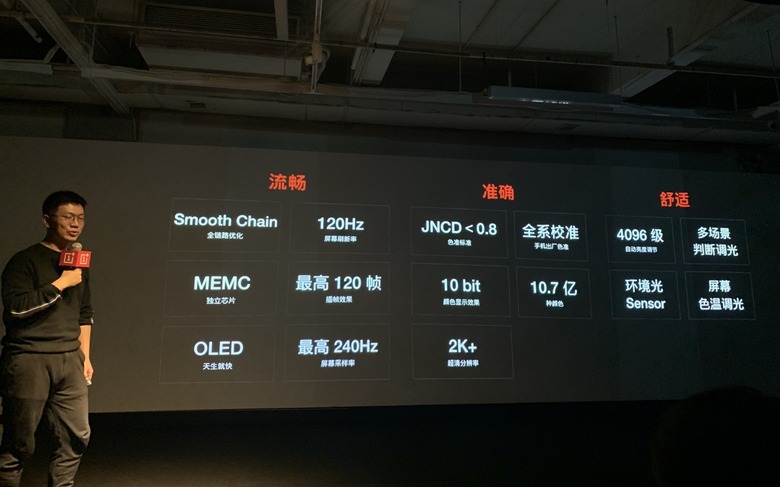 To give it credit, few AMOLED screens in the market are able to reach that high refresh rate. The 120 Hz display on the Razer Phones uses an LCD panel for that reason. Whether it makes a significant difference in practice can only be judged when the final product is in the public's hands. It won't come without costs, of course, be it in battery life or product price.
It's still a more practical and more accessible innovation than the Concept One's electrochromic glass and has a higher chance of being put into an actual commercial phone soon. Naturally, that makes the OnePlus 8 a prime candidate and it seems that the leaks for the early 2020 flagship killer are starting to flow as well.