OnePlus 8 to be announced a month earlier than usual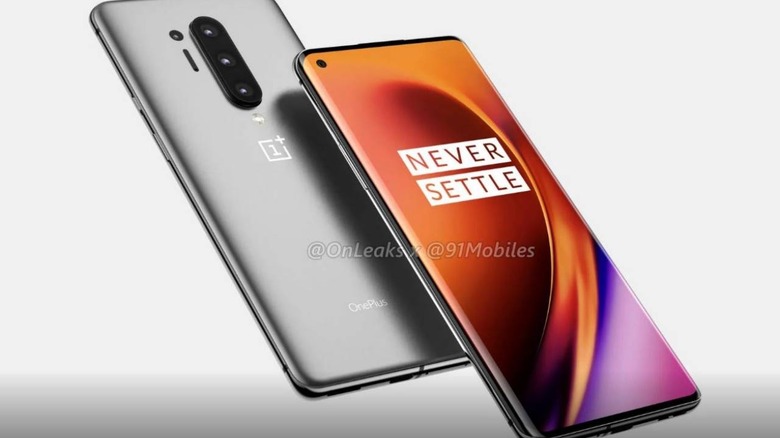 While health concerns have made online product announcements a necessity now, OnePlus has long taken advantage of the Internet in spreading the word farther than an in-person event could. That also has the advantage of not being tied down to a specific event or date, which is probably why OnePlus can be a bit more flexible with its time. For the past years or so, the company has announced its first flagships of the year in May or June. This year, however, it might be stepping up its schedule with a global and hopefully virtual event next month.
It is, of course, an unusual move and it is probably influenced by recent events. Although it isn't yet known how much the COVID-19 situation in China will directly affect OnePlus' production lines and logistics, the company might want to get the OnePlus 8 out the door before things get worse. According to sources, that April announcement will take place at the exact time around the world, suggesting it will mostly be an online affair.
The OnePlus 8 this year could very well be one of the more exciting launches the company has done in quite a long time, mostly because of how much is expected to change. At least based on unofficial information, of course. Depending on which model we're talking about, OnePlus may finally offer formal IP dust and waterproof rating as well as wireless charging, two things it has consistently snubbed for the past generations.
And then there are rumors of a OnePlus 8 Lite, also a first for the company. Although it did offer a sort of mid-range phone in the OnePlus X, the OnePlus 8 Lite is seen more as a direct competitor to the base Galaxy S20 model.
There are also new features expected that would bring the OnePlus 8, particularly the OnePlus 8 Pro, on the same level as this year's flagships, including high refresh rates of 90 to 120 Hz. All those, however, would also mean a price hike and that is definitely something to watch out for when OnePlus launches its three new phones next month.